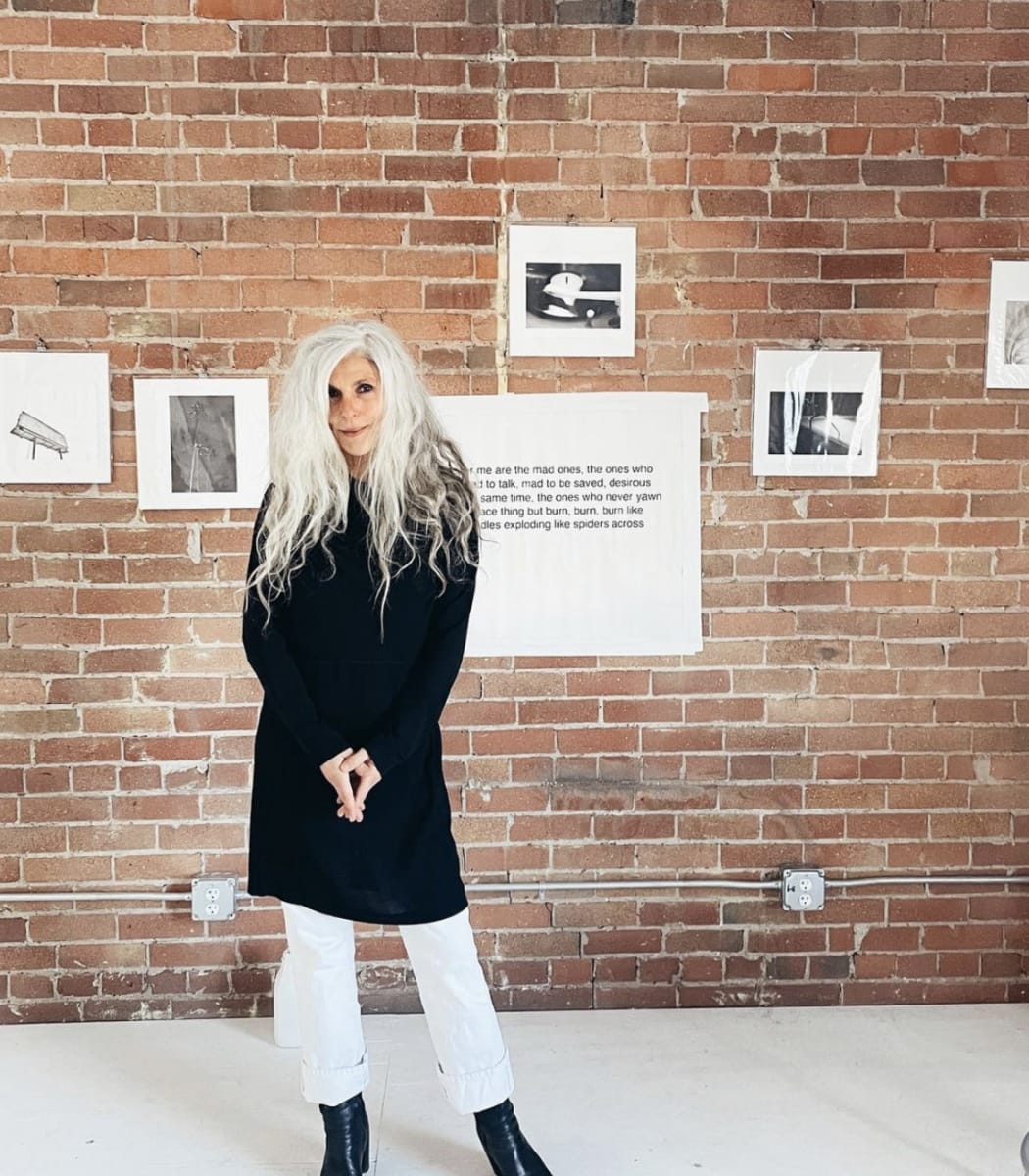 HOW LONG HAVE YOU LIVED IN AMERICA AND WHAT MADE YOU DECIDE TO LEAVE FRANCE?
Since 2002- France was never the place I called home - At a very young age I knew I would travel & live abroad, which I did, in Brazil in my youth then later in America - After traveling a lot here and exploring some cities, I moved to Los Angeles with my son, and where my daughter was born - My son was born in Paris - They are bilingual and have the unique experience of two different cultures- This is a richness I bequeathed to them.
YOU OBVIOUSLY ARE INSPIRED BY MUSIC, CAN YOU SHARE WITH US SOME OF YOUR FAVORITE MUSICIANS?
John Coltrane is my ultimate favorite musician - The list would be too long for the other favorite musicians - R'N'R and Jazz are the music movements I love and still do believe in their cultural & political power-
A little story, in 2010 while visiting the sublime exhibition " We want Miles" at La Cité de la Musique in Paris, in a small room dedicated to the recording of Kind of Blue album, l saw Coltrane's saxophone, tears of intense joy flooded my eyes, a sacred experience and feeling.
YOUR WORK CAPTURES THE SPIRIT OF THE WEST, YOU HAVE A GREAT EYE FOR DOCUMENTING THE AMERICANA THAT KEROUAC IS KNOWN FOR - ARE YOU INSPIRED BY AUTHORS AS WELL AS MUSICIANS, AND HAS KEROUC'S "ON THE ROAD" INFLUENCED YOUR IDEA OF THE WEST?
American literature, cinema, music and arts deeply influenced my work - About " On the Road" a reading of my teenage years, the message was the powerful celebration of life through a road trip, friendship, the beauty of the American landscape and the destination to the West, historic & mythologic, to join the brewing movement of the counterculture- a joyful youth breaking the rules and creating intensively - It meant freedom & adventures - the West encompassed to dare a dream - Road tripping is my favorite thing, to go somewhere, anywhere, the road is holy -
Another little story, another sacred experience, in company of my children, the 1st of January in 2014, I saw the 120-foot original manuscript, typewritten scroll upon which Kerouac banged out the first draft of " On the Road" - In display at the Autry museum for " Route 66: the Road and the Romance." exhibit, fantastic one covering the social, the history, the artistic impacts of this mythic road.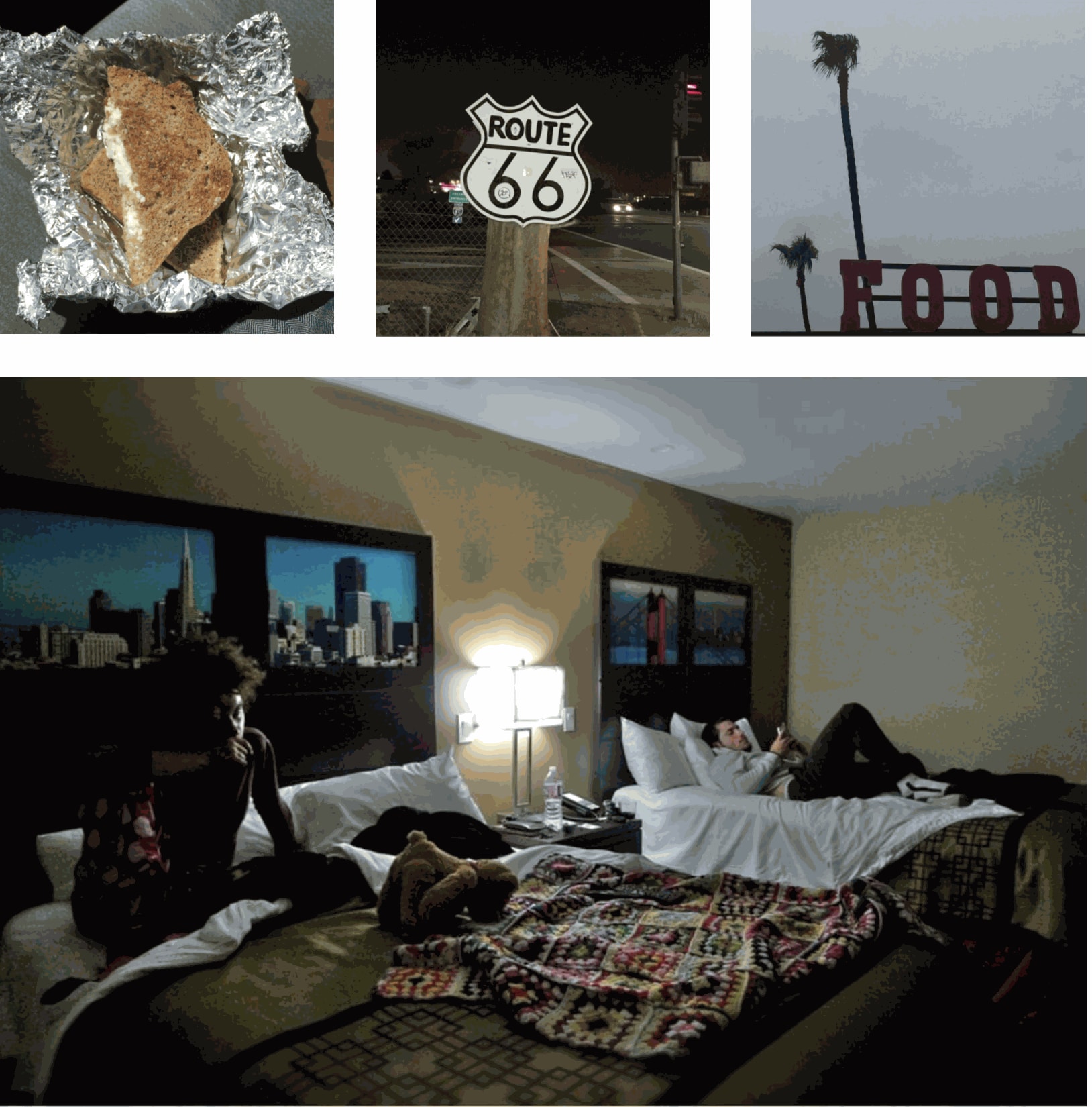 YOU TEND TO DOCUMENT DAY TO DAY EXPERIENCES WHILE CAPTURING THE ESSENCE OF A MOMENT. YOUR EYE FOR COLOR IS REMINISCENT OF EGGLESTON, DO YOU ENJOY HIS WORK, AND WHAT OTHER PHOTOGRAPHERS DO YOU DRAW INSPIRATION FROM?
As a matter of fact, couple of decades ago while showing my portfolio to an AD, he said my work had the resonance of William Eggleston's work, which I didn't know yet - Needless to say that after the meeting I bought a book of his work, oh wonder! to discover that not only some of his photos were familiar (further upon you will understand why) and that through its lens, I shared the vision, "arrêt sur image" still-frame of the everyday bare poetry, that our regard (in French) was attracted to things others don't linger on - Eggleston started with B/W and became a master in color photography, this includes the choice of dye-transfer prints - There is a great documentary "By the ways: A journey with William Eggleston" done by two French directors in 2006, where you can see Bill monitoring the dye-transfer of his prints- And he is quite an intense character/personality I'm attracted to, a Southerner, as some writers, Faulkner, William S. Burroughs I'm very fond of- And to connect the dots, he is immersed in music, his work has graced album covers of many musicians I like-
Where I draw mostly inspiration is in arts, in literature, films, music, in observing life around me or living certain situations- Something comes to my mind now, while reading Raymond Carver, a narrator in one of his short stories, heartbroken, laments over a long black hair of his ex-girlfriend he finds on a pillow, the description of it is a billowing poignant pain and love declaration, this is what I'll shoot, the long black hair, not the guy holding it - Any emotion that connects me to the world - With a distance.
Another little story, in 2002 before I left Paris for Los Angeles, at la Fondation Cartier was an exhibition of William Eggleston that I visited and they organized a music show for Valentine's day with Suicide ( Martin Rev, Alan Vega), electronic protopunk duo, that I love since my 20s, the concert was in a small room with some prints of Eggleston on the walls, a small crowd of devoted fans, with the raw & wild energy of the band and their behind the stage wall of projection with whirling hypnotic color images exploding on the rhythm of the music, it was an ultimate & rare experience - I'm sure William would have loved it - I'm still wonder if he attended the show?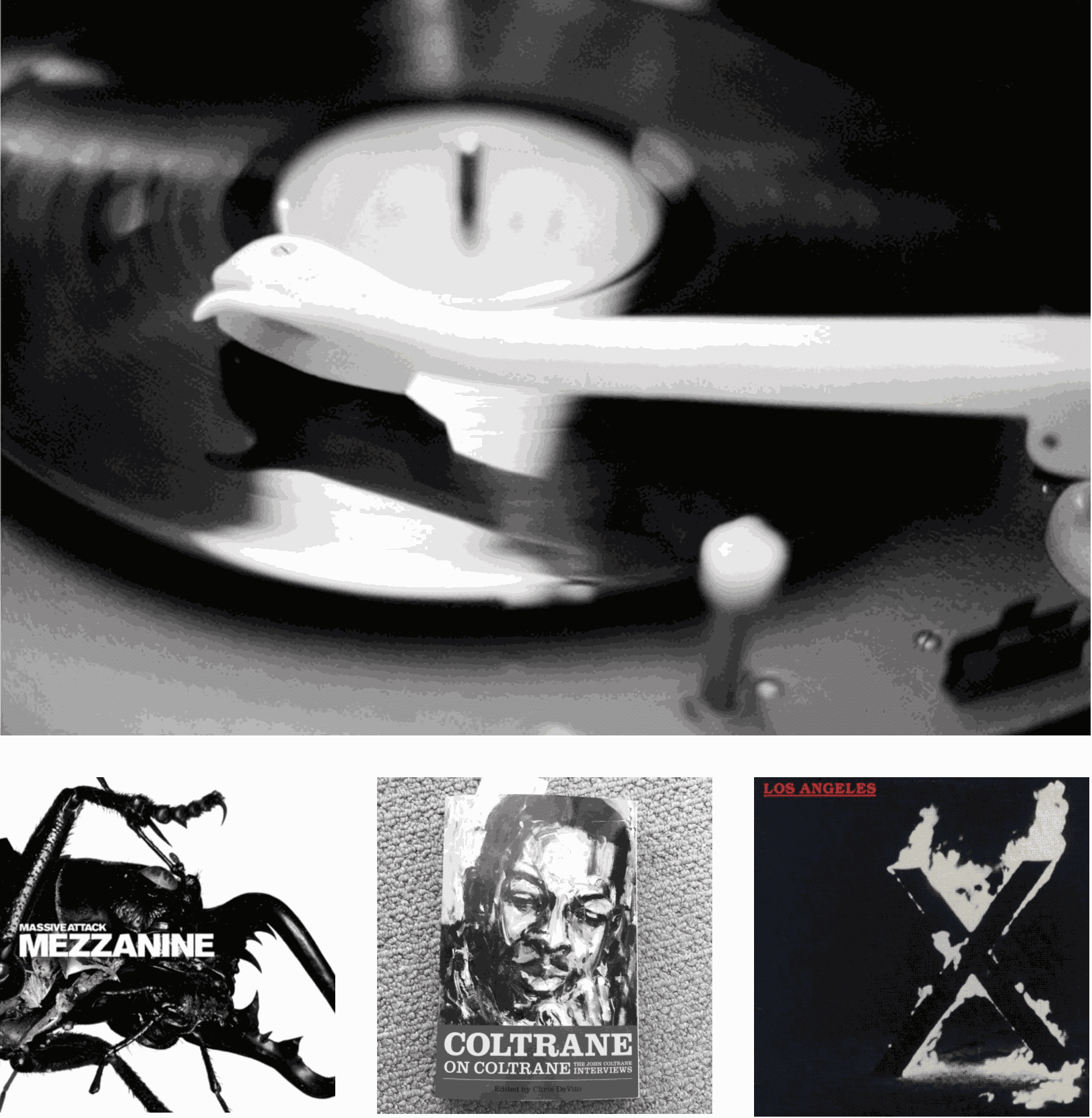 AS A FRENCH ARTIST, WHAT IS IT THAT YOU FIND MOST EXCITING AND APPEALING ABOUT THE UNITED STATES? HOW DOES YOUR UNIQUE PERSPECTIVE OF PLACE IMPACT YOUR WORK?
The space of the country - The wilderness of the nature - The extraordinary beauty or melancholy of the landscapes - The road - The streets of the cities - To feel like a stranger and in the same time in a familiar intime & abstract narrative impact my work.

I IMMEDIATELY WAS DRAWN TO YOUR FULL-FRAME DETAILED COMPOSITIONS AS MOMENTS THAT CAPTURED NARRATIVES MUCH LIKE AGNES VARDA OR JEAN LUC GODARD. YOU MENTIONED THAT YOU FIRST DISCOVERED PHOTOGRAPHY THROUGH CINEMA, CAN YOU EXPAND ON THAT AND HOW YOUR WORK HAS EVOLVED?
Yes I did, in my adolescence I was immersed in cinema, going to art-house theaters and watching cinema tv programs - So immersed in, The Surrealist, the German expressionism, the Italian ( Antonioni marked me) , The American and French classics and Noir genre , the Japanese, Bergman, the English cinema, you name it, everything that could feed my eyes, my mind and avid curiosity - I was fascinated by the fact that just a perfect frame on a face, an urban or natural landscape, a situation and a sequence of frames could express so much in a minimalism of effect and with or without a dialogue - Every story telling is in a frame - Could be a poem, a song, a canvas, a page of book, a piece of metal, wood- My work revolves around that.