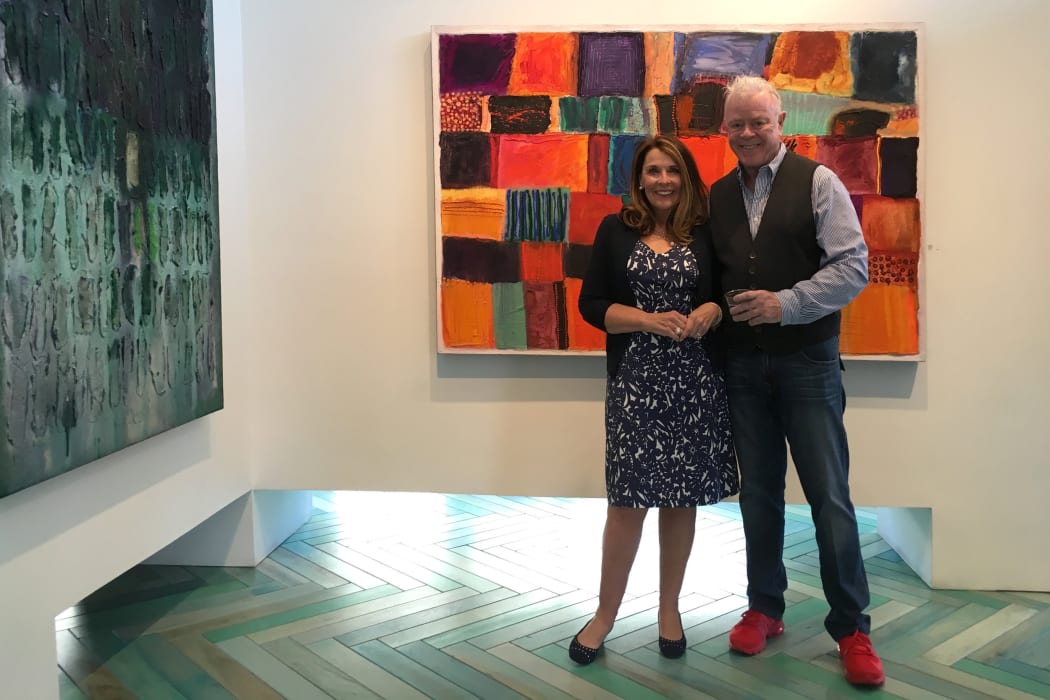 We are honored to present Dick Jemison's solo exhibition, Limelight, which features his latest works and will be on display from September 16, through October 15, 2016. Dick has been producing works for over 30 years and remains highly collectable and sought after. His rhythmic patterns and bold color palette captures the viewer and encourages them to step closer to interact with the pieces. Upon closer inspection the works are composed of a vast array of mixed materials that range from different types of cloth, seeds, paint, horsehair, micro-glass beads, and wood.
Dick recalls going to the Museum of Modern Art in New York in his youth. It was there he first encountered a piece by Sam Francis. The vibrant free flowing paint and dramatic splattering caught his attention. That was when he decided that he would become and artist. From there he was encouraged by his family to pursue his interest and he did so. With help from a few key teachers in various points of his life he found the drive and desire to explore this style of "action painting."
The use of bold colors is a common occurrence in your Limelight series. What draws you to this bold color pallet?
"My two favorite colors are orange and raspberry, I think it come from popsicles...No, I really think they come form the West and I identify with the West, thats my palette, thats my soul...I also love to work in black. It may come from being back in Alabama with the coal and the steal."
here are "primitive" patterns throughout many of your works. Where do these influences come from?
"My influences have been gathered from all around the world, from my late 20's and on..[It's said] Collecting is habit-forming. They say it is a sickness." Dick started collecting African Tribal art when he was living in Santa Fe, New Mexico. From there he amassed one of the largest African Pottery Collection in the country. "Everything I collect, everything I do is related to how I exist and who I am." This shines through his works in many of the pieces.