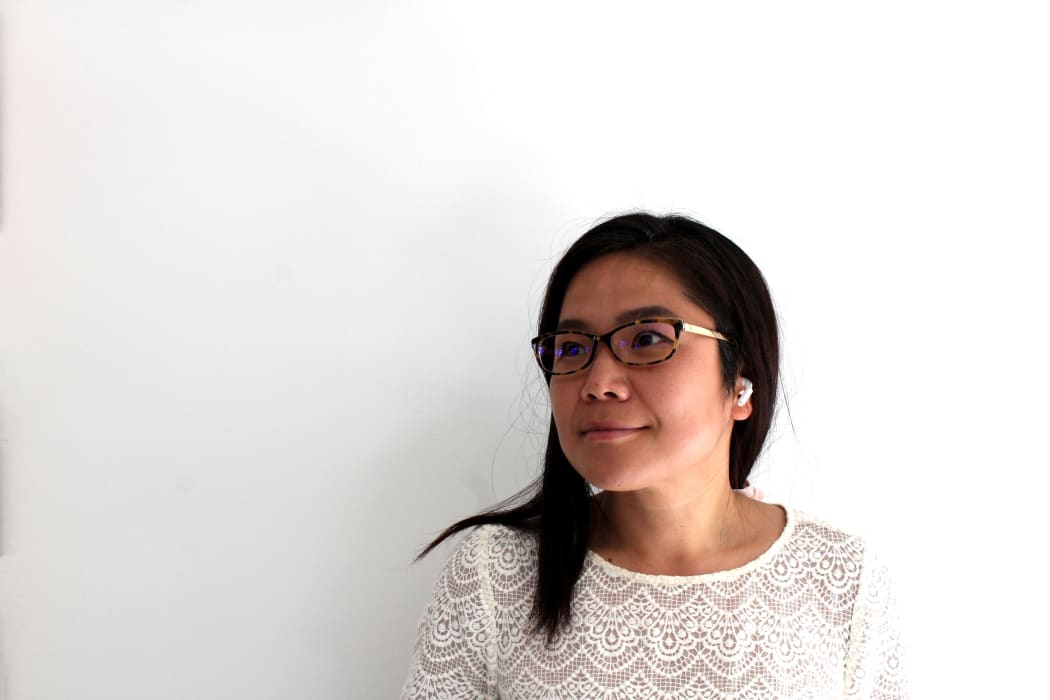 Tell us about your background and how it has led you to where you are now.
I have been obsessed with drawing and painting since I was 7. Later, I worked on animations and read many comic books because I wanted to create the world and characters. My creations reflect the multifaceted observation of people and sites. I observe how people have become who they are and how they are changing.
Like a journal, my work reflects the stories of a particular time. I love painting and drawing as a medium because anything is possible and believable once drawn. I like installation too, for the physicality that makes you feel "in" the artwork. I like to imagine installation when I paint.
What is the body of work you plan to focus on during this residency?
1. I want to explore the solitude caused by the pandemic that changed us in a private way. Pandemic made me acutely aware of 'self'- or maybe the opposite. Many people were communicating via phone or internet to exchange and explore their own interests and built their own struggle and anecdote.
2. Pandemic really made me aware of 'self' and other people try to reason with their lives individually. Many people build their own identity through their small screens in their own space via social media. I kept thinking of Edward Hopper's works in relation - the solitude and loneliness expressed in the urban background. I want to explore the solitude caused by the pandemic that changed us in a private way. I hope to continue this series of works inspired by Hopper's works and my own story juxtaposed by placing them together.
Who/What inspires you?
First, I'm inspired by the people close to me. My friends, family and artist collectives that I collaborate with.
Second, the aspen tree and nature in general. Aspen eyes intrigue me and remind me of my relationship to Utah. Specifically, I always notice the beauty and tension that I observe in an Urban-Suburban environment with people and nature.
Third, I am fascinated by people on social media. Some people express strong personal beliefs and show their struggles and the reasons behind them. I love to follow their logic and discover how they choose to believe and act on their principles in public space.
Give us some insight on your process and how it leads to your final outcome?
My works are always about people, and place and time play an important role. I create portraits as a journal-like story. I research, observe, think and talk to refine the focus of each body of work. For my latest series I have taken many many selfies which I use as a starting point for a layout. For example, I wanted to get an iconic 'falling' pose. I acted this out many times to get the right gesture for the drawing. I learned a lot about falling in this process. I also got an injury.
For visual inspiration and reference of the detail on my figures, I use the internet and books. Recently I was observing the works of Edward Hopper, David Hockney, Marlene Dumas and Alice Neel. I amalgamated influences and research into my practice that makes up the current body of work.
Following this residency, what projects will you be working on? What direction do you hope to take your works in the future?
I have a public art commission for the new TRAX station in Salt Lake City that will be completed next year and a solo show at UMOCA scheduled for August 2021. In 2022 I have a solo show at Bountiful Art Center. I am still obsessed by the Waterman series themes and will continue this direction for now.
I am very excited to work at Modern West and share my works in progress with art lovers. I am also collaborating with the multidisciplinary artists group 'Living Marks' regularly. We recently performed with the Kenneth Burdett School of the Deaf and at the Art + Change conference at the University of Rochester, and I hope to share that with the Modern West community as well at some point.