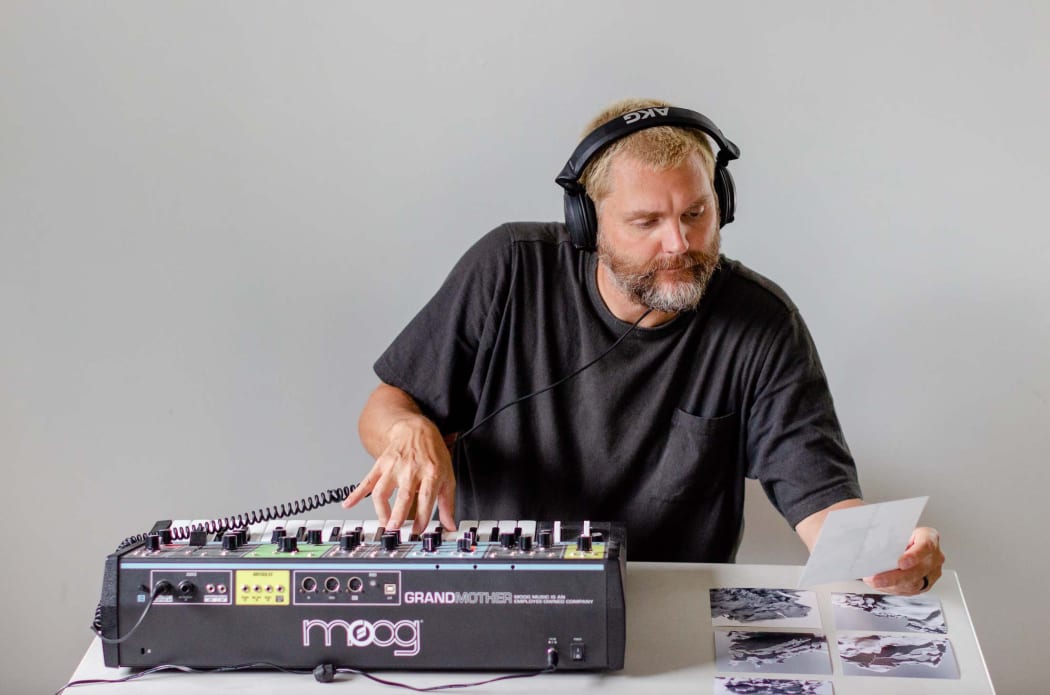 Tell us about your background—are you from Utah originally? Where did you go to school and what did you study? When did you get into photography?
I was born in Utah, and the family moved to Washington State, then Minnesota, then New Jersey, and ended up back in Salt Lake City when I turned 13. I grew up across the whole country during the 80's and 90's and acquired a great deal of influence. I was always interested in art, and started being interested in photography and video in Junior Highschool. Most likely because I was so influenced by skateboarding magazines and videos. I wanted to be an Archeologist but went into Architecture instead. After a year I decided I wanted to change paths and focus on music, which I did for the next decade. I decided to go back and finish my degree, but in Film and Media Arts at the University of Utah. During college, I also studied dark room photography and analog animation, shooting on my Yashica 120 medium format camera, and the school's 16mm Bolex film camera.
When did you start visiting Utah landscapes for inspiration, photography, or composition scores? What inspired you to venture out?
I've always loved the wilderness, camping, and adventure. My first childhood memories are of being in the forest playing, or on the water fishing. During my twenties I spent almost all my time in the city, being involved in the music scene and skating, developing my musical abilities and buying mass amounts of old records, studying all types of genres, and making beats. Small trips to my Grandpa's home in central Utah still kept me outside in the wilderness, but less frequent. Later, I started going out more and exploring Utah during my mid 30's. There was still a lot of this state that I never visited, like Moab and Escalante for instance. There was an anxiousness because I knew these places were becoming busier and busier, and industry and tourism was growing as well. Also, I was anticipating having to move from the Southwest. I started documenting and making photos on these excursions.
While finishing my Film Degree, I studied Anthropology and stirred up my old love for Archeology and outdoor exploration. I formed a new obsession with indegiouns rock art, ruins, and mythology and started searching these things out.
At the University I joined two study abroad programs in Italy and Spain. These affected me greatly. I made films while on both trips. Each acted as travel journals that combined not only my talents, interests, experiences, but various cultural aspects. On these trips I would always bring back a stack of vinyl records for inspiration and source material for making new music for concept projects reflecting my adventures.
What are "picture scores"? What are the concepts you're exploring in the works about climate change, industrial and energy development, and Utah lands that are in question?
"Picture Scores" are a combination of photography and musical soundtracks. I felt by adding music I could further express the feelings and emotions I was experiencing and trying to share in my art. The evolution started from me trying to score my travel films and share my experience after I had returned. The next stage was making music while in these foreign places, and seeing if I was affected differently by this process. After that phase, I was studying the acoustics in places, both human-made and naturally-formed landscape. I would record finger snaps and hand claps in large gothic cathedrals and stuff like that, and use them in my music after I returned.
Spending time in the western wilderness aroused my interest in preservation, as well as the obvious issues of climate change and the energy industry. While certain policies and licensing deals were being proposed concerning Utah wilderness and public lands, I decided I needed to go out and see for myself what the energy industry footprint looked like in these rural areas, and what are some of the variables we are wagering. These are very complex issues with both global economics and local impact and resources on the line. I do side on continually moving towards progression into a cleaner future, and preserving as much wilderness as possible.
I started thinking about these looming and dooming threats from a mythological perspective. An invading threat to one's well being and the call to change and face it, is at the base of almost every Hero's Journey tale across the world. While driving around the oil and gas fields across the Uintah Basin on my way to Fantasy Canyon, the large refinery flames and oil pump jacks started to resemble the threats of dragons and mytholicial ogers. The energy concern is such a complex concept, and very difficult to address because our society and livelihoods are still based on it.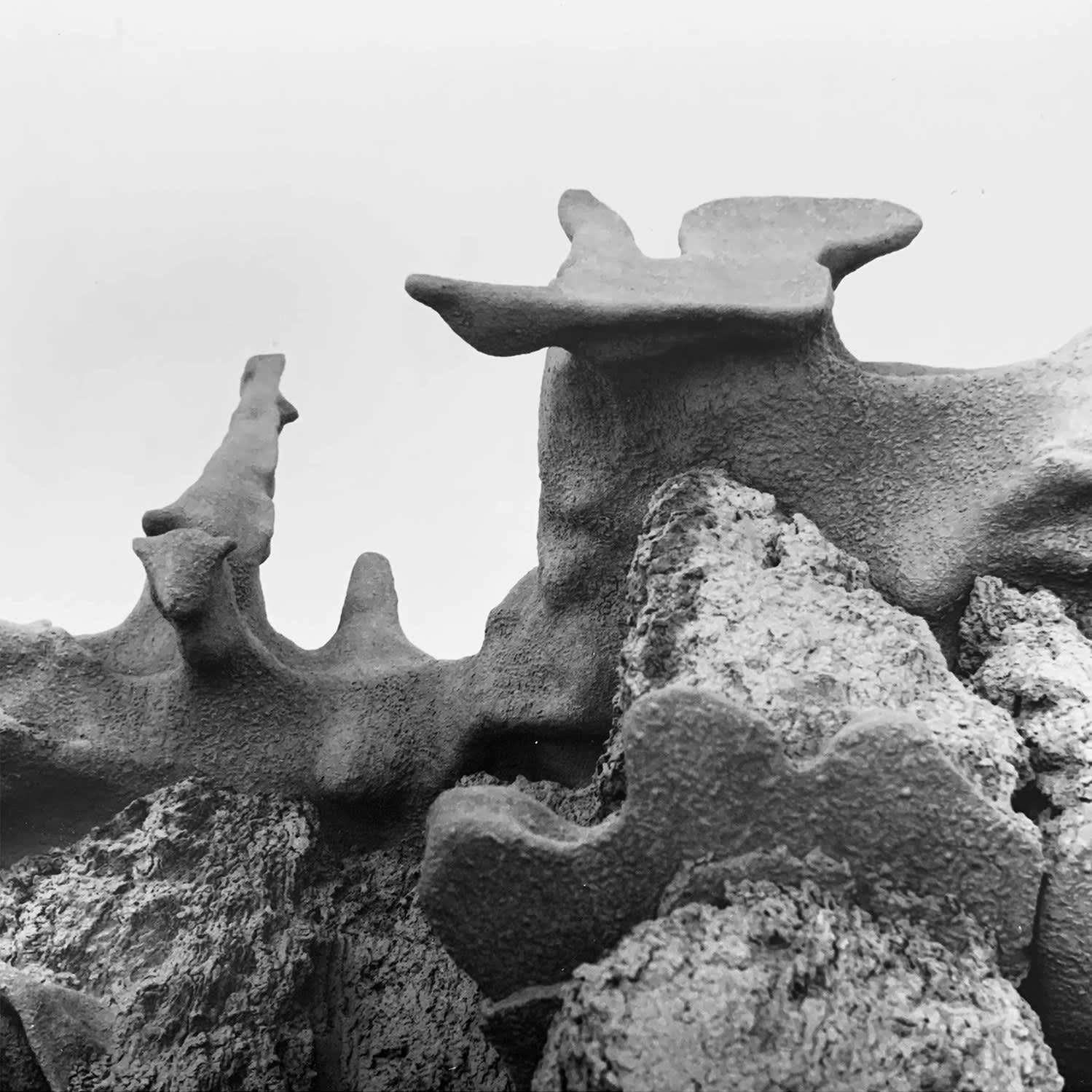 What is your process for capturing Utah's landscapes and structures via photography and composition? What comes first—the photography or the musical composition? Or are both intertwined in the adventure?
By now, I have explored multiple processes in creating these picture scores. Grabbing field recordings, performing improvisations in canyons, finding compositional ideas after the fact while looking at photo prints, and even pre-conceiving a feeling and music soundtrack to be played while at first arrival into a new landscape.
Why do you utilize multiple prints in some of your picture scores? What is the significance of that?
Some of my picture scores are modular compositions of multiple photographs. My goal with some of these is to create my own world. This is often very difficult in the landscape photography medium. Constructing my own horizon line is like recreating my own world, which is symbolic of one's internal world, and the personal connection to the land or my headspace while on these adventures. Using the same image in a repeating fashion in some of my work, is a comment on the repeated themes of mythology across all cultures, space and time. There are more intentions behind my decisions, but I also want to leave plenty of subjective space for the viewer.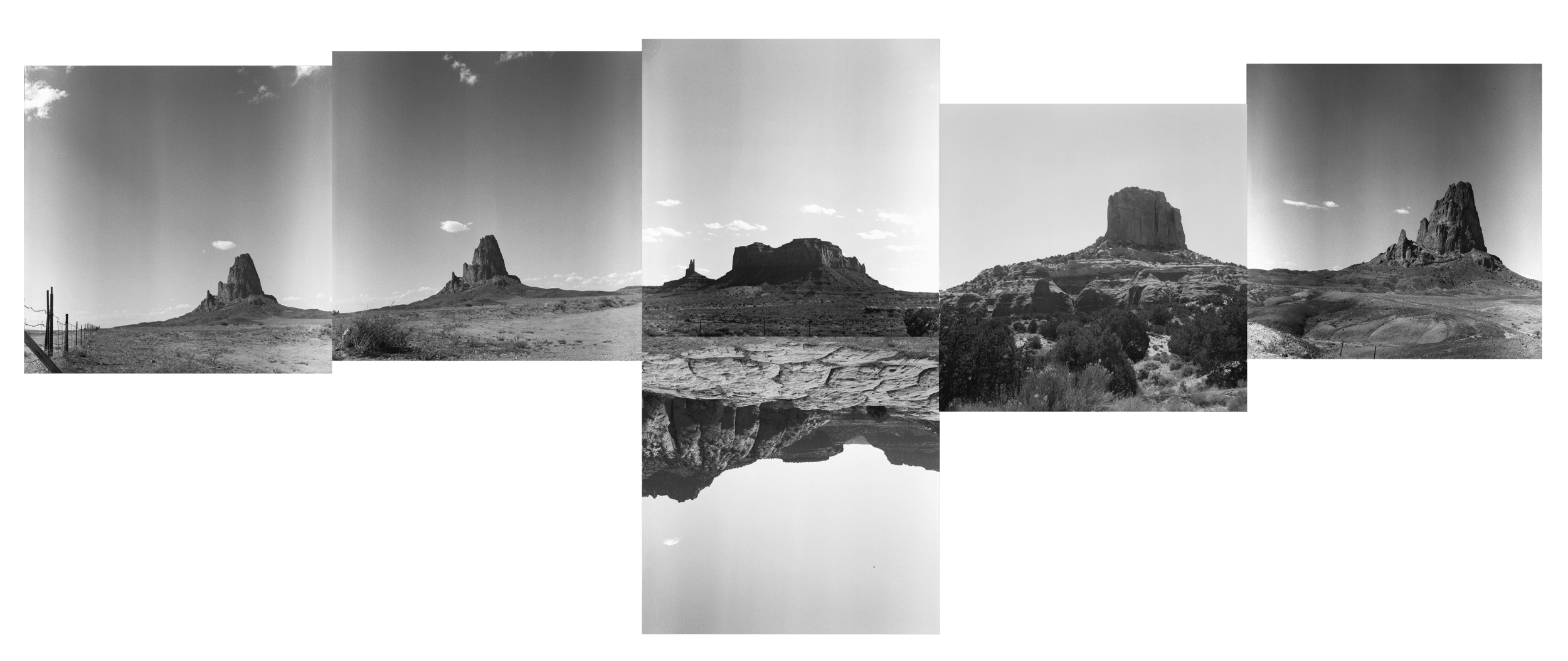 You have spoken about how the collector of one of your picture scores becomes part of the landscape through the Lathe cut. You said, "the mp3 doesn't decay like the lathe cut does. Lathe cuts break down faster than a pressing. The cut is a little different every time it is played, and the record evolves over time. It is it's own little landscape." Can you speak more about this metaphor and link between the Lathe-cut record and erosion?
You described it pretty well. A lathe cut record is a carving of sound waves into a smooth surface. I find there is a very relatable concept in which a river like the Colorado, can carve out the beauty of the Grand Canyon over time. The grooves are like little canyons, that decay slightly with every play, like water does on a river bed or a mountainside. Also the modern human presence affects nature greatly as well, and the more we preserve (or take care of the record), the longer we can appreciate this beauty. Every fingerprint and piece of dust that falls on the record becomes part of it's landscape.

What are some of your other innovative designs or concepts you have thought of and explored while in residency at Modern West?
To further bring my imaginary world to life, I am trying a little bit of everything. My super 8 film "Pontes Do Porto" aka "Bridges of Porto" was a concept I've been crystallizing for 6 years and finally finished. This was shot while abroad in Spain and marks the beginning of the Picture Score concepts of combining film visuals and music to express experiences.
Also, I am exploring sculptural ideas to bring a 3d component to my themes. For instance my Picture Score "Silo of Dreams" deals with a myriad of concepts from evolving industry, mythology, childlike imagination, sonic acoustics, exploration, fear, and the subconscious. I am unable to address all these ideas and feelings with a single photograph. So my supplemental sculpture titled "Silo and the Subterranean" is constructed from materials repurposed from the basement of the abandoned silo, and is intended to be a miniature model of the silo as well as address the different themes in the work.
What are your next steps? In what direction do you see your work moving during and after this residency?
I will continue to develop as a photographer and composer/musician. I am very excited to continue these avenues as well as incorporate more multimedia ideas of painting, collage, sculpture, and film. I hope to achieve the ability to fully and honestly express myself and be able to adapt between mediums in order to bring my world to life. My ultimate goal is to be making feature films in the next decade.
BIOGRAPHY
Popularly known as being a master DJ, Adam Michael Terry is also the founder and Creative Director of FOUNTAINavm and a University of Utah in Film and Media Arts Alumni. He has been working for 20 years in filmmaking, film scoring, photography, analog animation, design, and creative writing, music production, multi instrumentation, DJing, and live music performance. Adam has over twenty projects released and produced numerous music projects for other artists, films, commercials, and corporate endeavors. Terry has written and live performed 3 original compositions for exhibits at UMOCA.
To listen to Terry's musical compositions that accompany his photography works, visit picturescores.com