Tell us a little about yourself and your current work.
As an artist that identifies with my mixed heritage I am usually consumed by personal experience and the distortions created through recollection. My latest work ebbs and flows between melodramatic visual impulses from domestic life enhanced through chronic daydreaming and the pervasive consumption of media.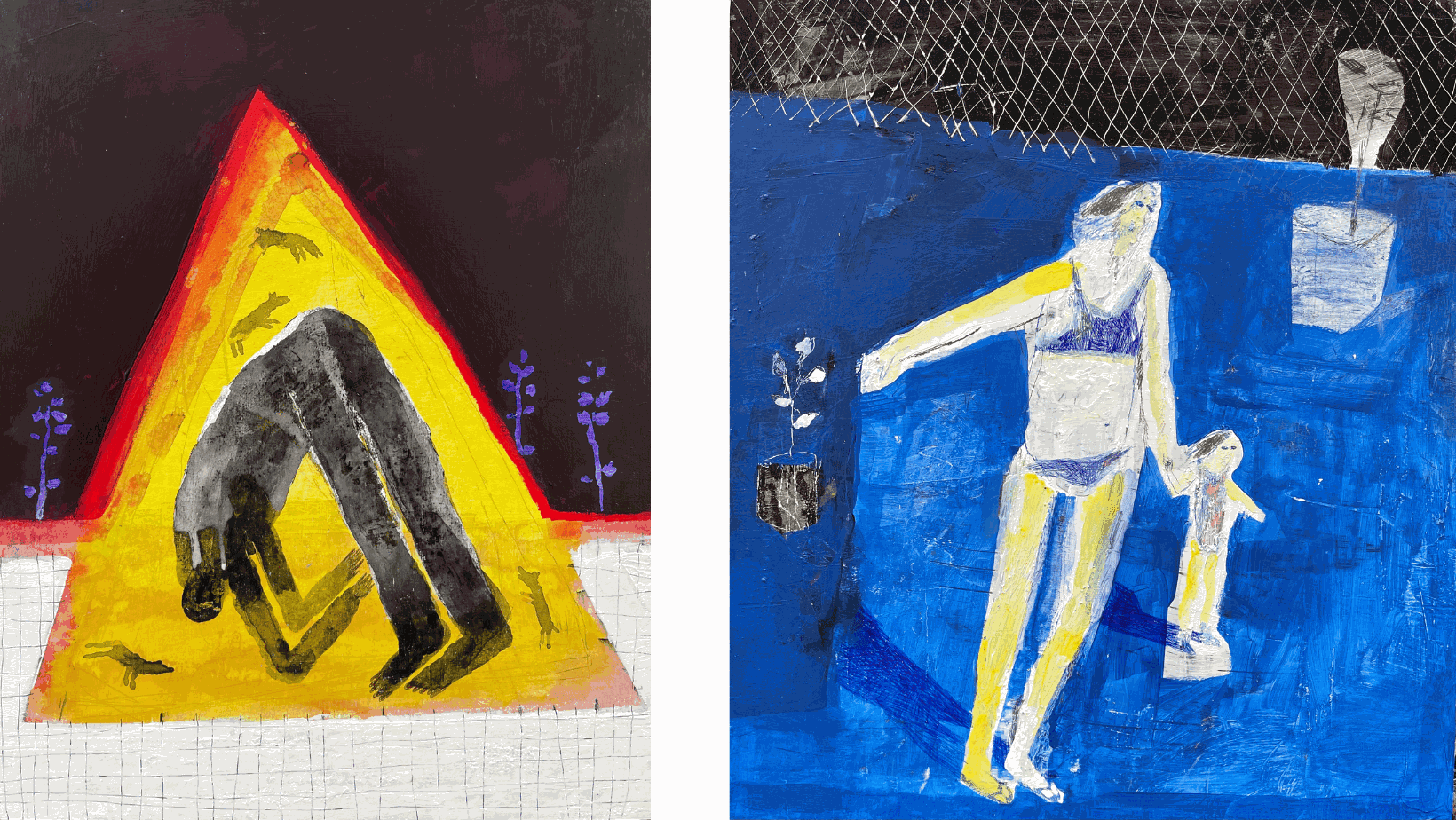 How is your process and work integral to you, your environment, your community?
As an artist I become a receptacle, a sponge that collects from within my reach of awareness. I move paint around as a way to process it all. There is a type of symbiotic relationship between artist and everything. As I try to nurture the space, the people, the objects around me there is a natural reciprocating return on my investment.

What are you experimenting with in these new works? Is there symbolism or meaning behind certain aspects included in the new works?
Swimming pools, violence, gardening, wrestling… imagining dichotomies and disclosing my fears and/or what brings me peace.

What can you say about the way the figures in your new works are interacting with each other? Is there a give and take in their actions?
Some are violent and some are still. I want some of the work to express conflict and for other works to leave the viewer guessing. "Words and fire" is a type of give and take painting that shows an exchange between a person on the ground expressing a word bubble and group of four menacing figures with flames coming from their barrel-like-arms.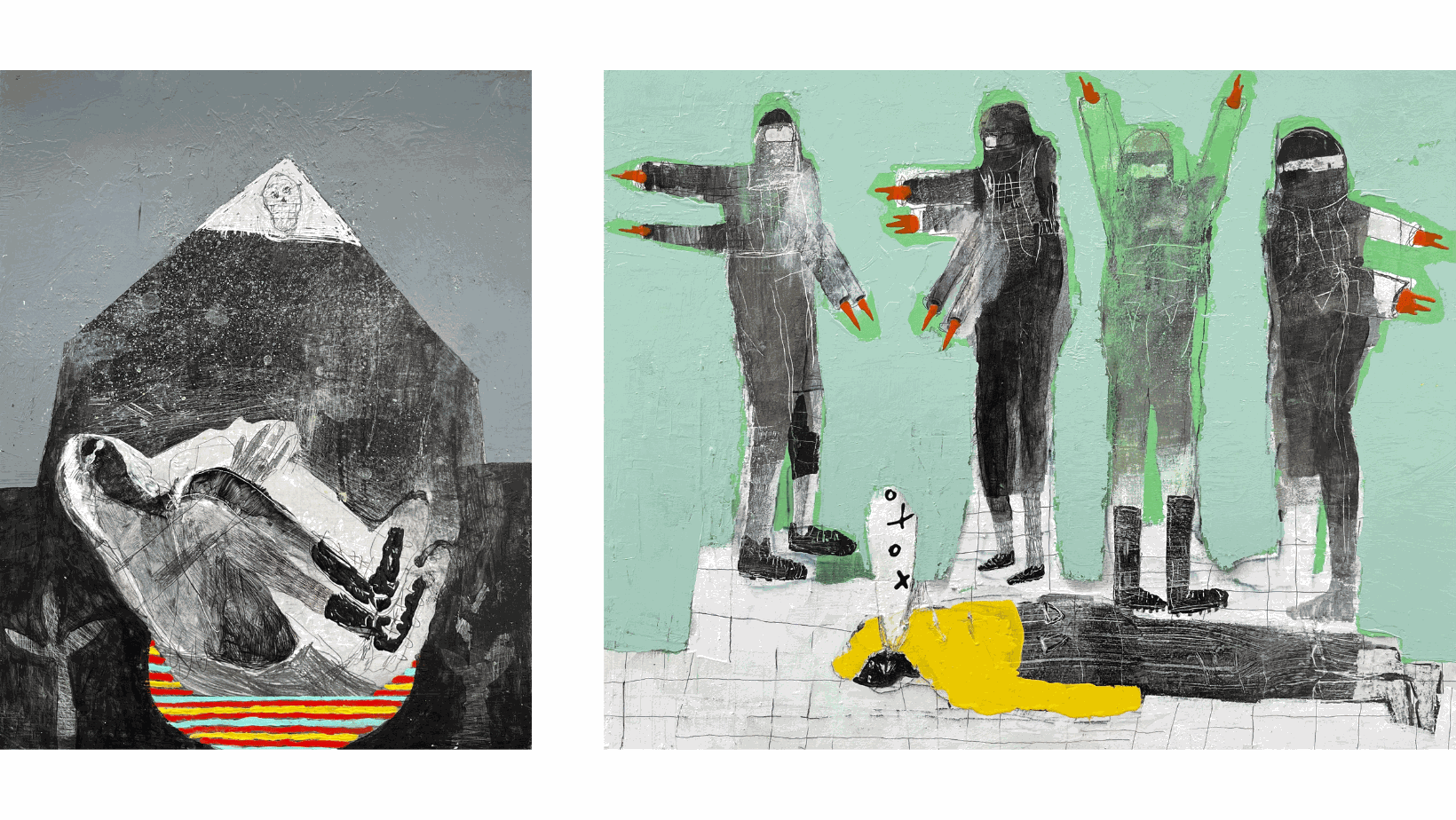 Where did you draw inspiration from for these works? Have other MW artists in this exhibition influenced your work?
Although inspiration is largely drawn from experiences in and around my own home it is nice to be surrounded by other artists at MW who are thinking about similar things in their own stylistic way. I'm a huge fan of Mitch Mantle, Aïsha Lehmann, Andrew Alba, and Wren Ross because of the diverse stylistic considerations and the poetic visual language they choose to depict their work.