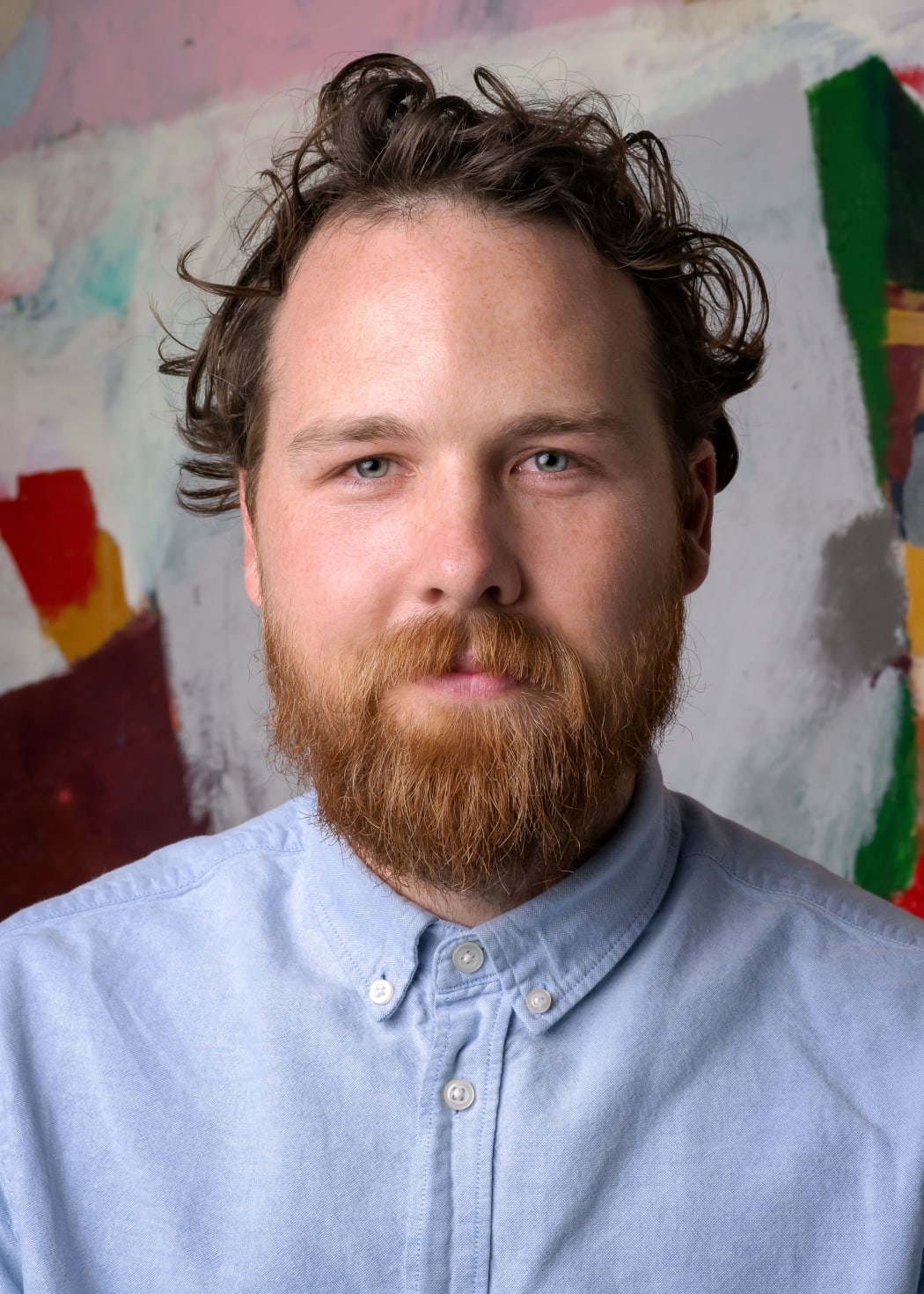 Tell us a little about yourself and your current work.
This past year I have enjoyed studying and observing living spaces, in pursuit of portraying simple but also relatable and essential scenes. I've taken interest in both the interior and exterior components, dedicated rooms, chairs and small objects on tables. I have also enjoyed studying the people, their everyday tasks and routines in these spaces, and the meanings therein.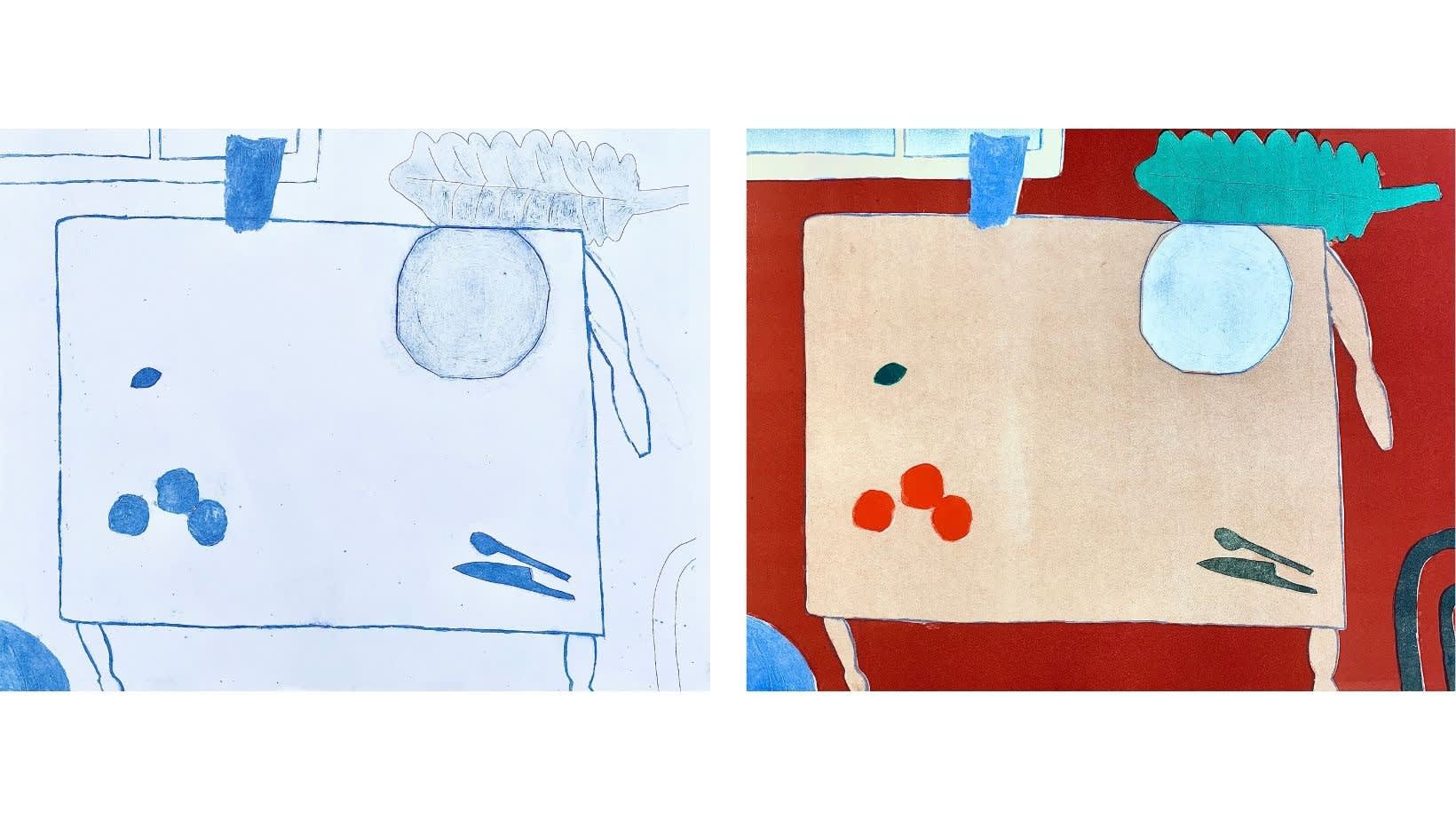 How is your process and work integral to you, your environment, your community?
Painting is a chance to reflect. Spending time in my studio with only my paintings to communicate with gives me a chance to think and ponder, as conversations are opened and questions arise. I am not only reflecting on myself and the environment but the communities in which I work, live, and interact in as well. Painting helps me make sense of it all and allows me to communicate more clearly.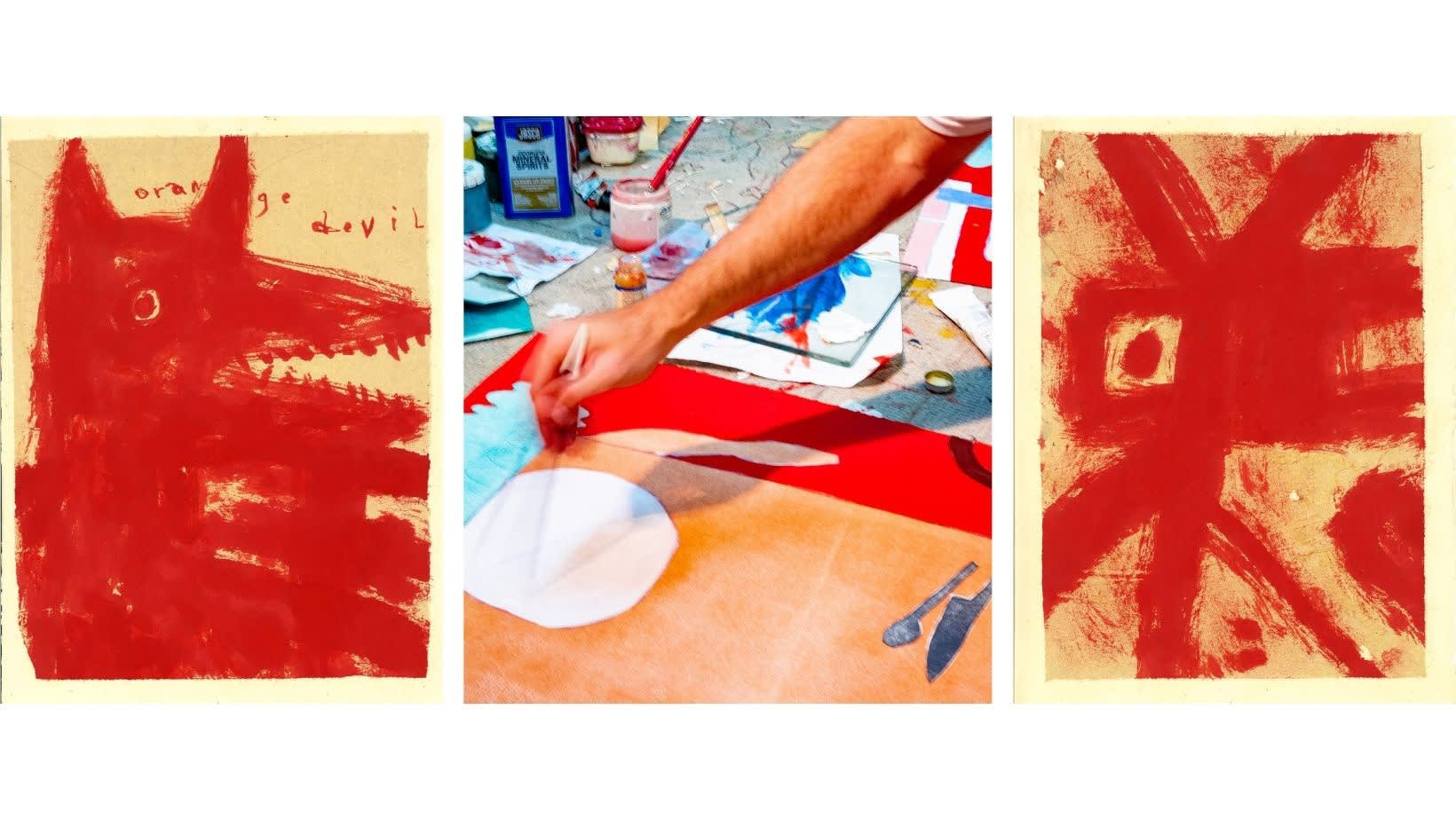 You have talked about how your work is inspired by " . . . the individuals that surround me. Simple and ambiguous circumstances are intriguing to me, especially those that may seem mundane and are oftentimes overlooked." What more can you say about how everyday objects in your work such as tables and fruit add to ambiguous circumstance and identity?
It's easy to walk past something in your home and not even notice it. We get so used to our surroundings, people, objects, that we sometimes become numb to their significance, as well as the impact they have on us. A bowl of fruit is simple, basic but within it holds seeds and the ability to reproduce and further sustain us in the future, as well as feeds and nourishes our bellies. The bowl no longer holds just items, but life. It can be easy to overlook or take for granted the simple things around us, but really, it's the simple things that make us who we are.
Where did you draw inspiration from for these works? Have other MW artists in this exhibition influenced your work?
Modern West has a great group of artists, some of which I've had the pleasure of making friends with. Fidalis Buehler and I talk often about our work and life in general. Sometimes we will talk over the phone while we are both working in our own separate studios, and I do see those conversations reflect in my work. I believe that the things I choose to expose and surround myself with inspire my work.

Can you speak about one of the new works you plan to include in the show? Elaborate on your process, concept, memory, whatever comes to mind with that work.
The piece "Pillow Talk" is a piece that I spent a great deal of time on. I reworked the composition many times and feel like this piece, more than others, has a visual layered history. It also holds deeper meaning for me, personally. I have been observing my wife and her relationships, as well as her struggles, and in return reflecting on myself and how I respond to her. This piece is an impression of her resting on our bed, while a demon is dwelling underneath. In opposition we all respond differently. Sometimes we feel overwhelmed and want to hide away, sometimes we want to fight, and other times we yearn for rest from whatever demon may be lying under our bed. Examples of pillow talk: Sharing what you love about each other, talking about the future and your dreams. Reconciling special moments or talking about fears that you have.