Ogden Contemporary Arts Center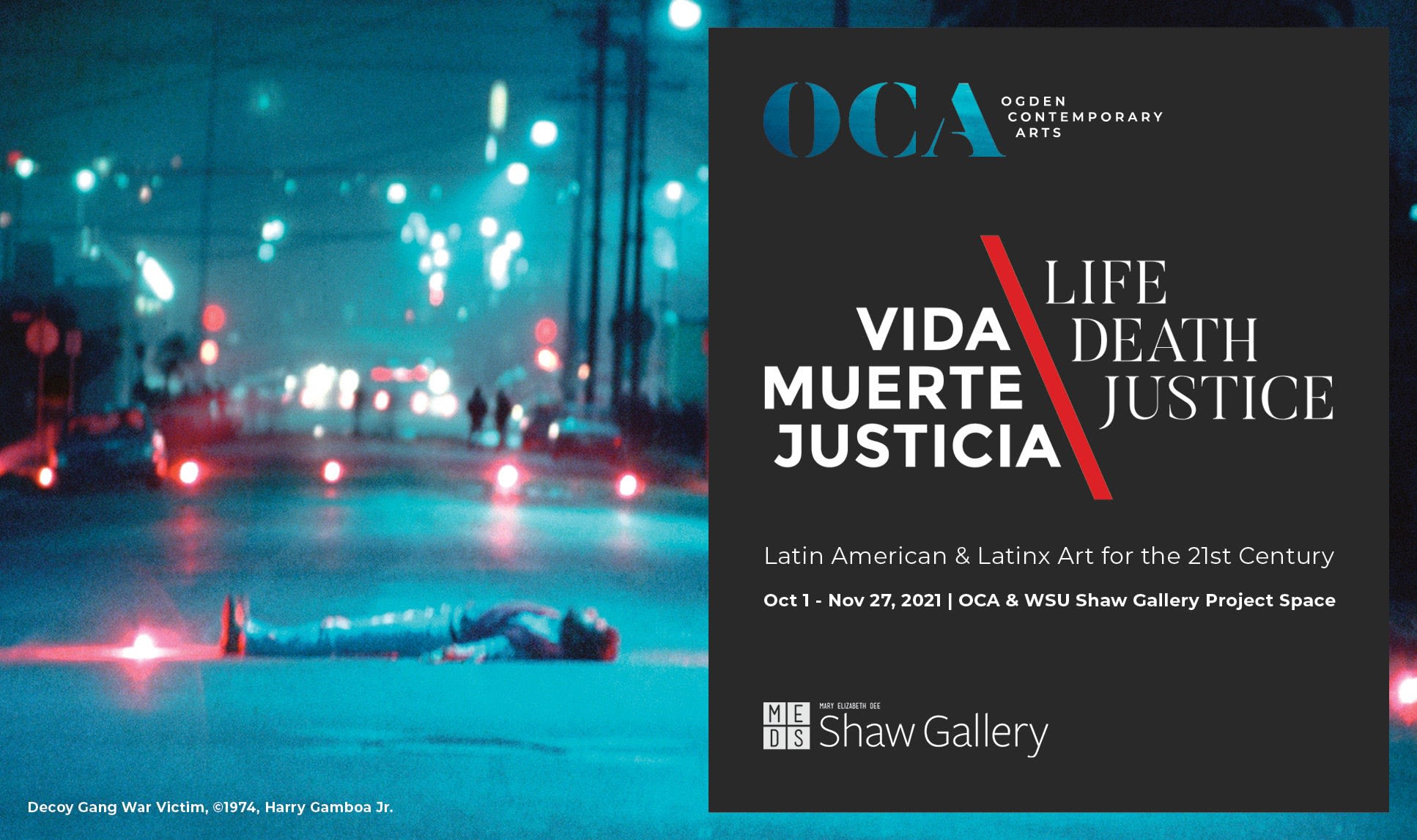 Vida, Muerte, Justicia \ Life, Death, Justice is a collaboration between Ogden Contemporary Arts, Weber State University College of Arts & Humanities, curator Jorge Rojas and associate curator María del Mar González-González. The exhibition opens on October 1st at OCA Center and the WSU Shaw Gallery Project Space during Ogden's First Friday Art Stroll from 6-9pm at OCA Center.
"Themes of life, death, and justice have been inextricably linked throughout history," says Rojas, who is a Mexican artist, curator and educator based in Salt Lake City. "We're looking at these concepts through the rich and complex lens of Latin American culture, which encompasses many countries, peoples and languages."
Rojas and González-González, assistant professor of global modern and contemporary art history at WSU, intentionally selected artists in various stages of their careers whose work responds to a number of current issues and movements including immigration reform, racial justice, femicide, Black Lives Matter and much more. The exhibited artists identify nationally as Mexican, Colombian, Chilean, Nicaraguan and Dominican, among others. Important conversations surrounding ethnic and gender identity within this community are also addressed, as artists in the show also self-identify as Chicano, Nuyorican, or Latinx. This group includes multiple international and museum-level exhibiting artists such as Harry Gamboa Jr., Guillermo Galindo, Tania Candiani and others. Prominent Utah artists include Andrew Alba, Nancy Rivera, Horacio Rodriguez, and Roots Art Kollective, who will paint a mural inside The Monarch as part of the exhibition.
Learn more here.

Please note that you must reserve your time slot here:

Reserve your spot.
We will also be requesting proof of vaccination or a negative COVID-19 test within three days prior to October 1st at the door.

Looking forward to seeing you on Friday!

Ogden Contemporary Arts

This exhibition is made possible by: Elizabeth Firestone Graham Foundation, Weber County RAMP, Utah Office of Tourism, and Ogden City Arts

Special thank you to the Dr. Ezekiel R. & Edna Wattis Dumke Foundation for being a major contributor to our organization.