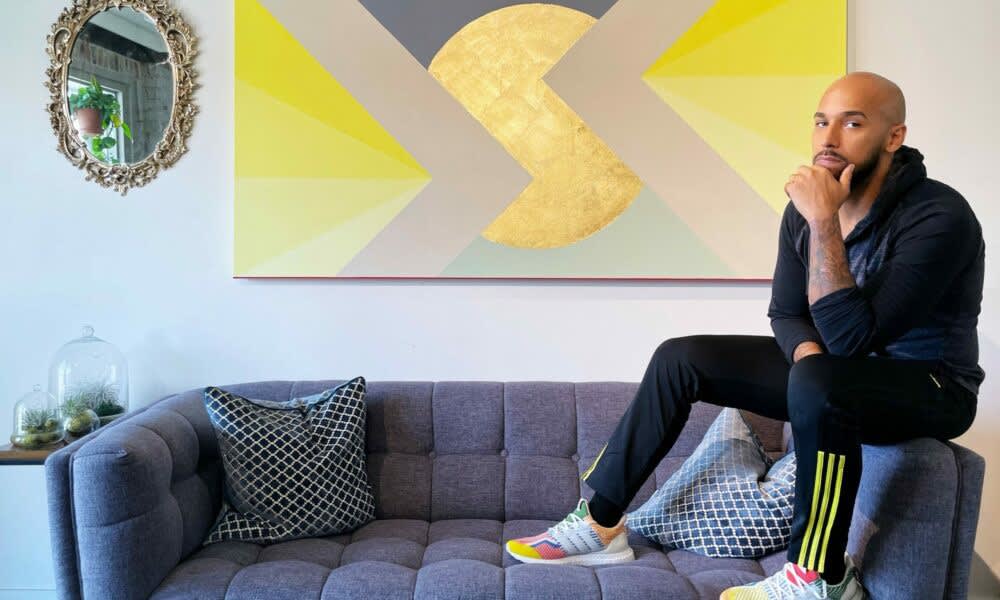 Today we'd like to introduce you to Matthew Sketch.
Hi Matthew, we're thrilled to have a chance to learn your story today. So, before we get into specifics, maybe you can briefly walk us through how you got to where you are today?

I feel like art had to be a part of my life. I started learning to draft was when I was in 7th grade. I signed up for a shop class, looking forward to building birdhouses and bridges from balsa wood, but my teacher had another idea. He was an out-of-work draftsman and to my dismay, taught us basic drafting. I was so pissed, I wanted to work with power tools and saws, and this guy had me sitting at a desk drawing isometric drawings of blocks.
I had no idea how much learning these skills would help me in life. I appreciate those classes more than I can express with words, I have benefitted greatly from the skills I picked up. I also feel I have a pretty solid ability to receive criticism regarding my work. I credit a CAD teacher of mine for this. He would take completed drawings and when he found a mistake, crumble it up and throw it in the trash bin.
Right in front of my face, and I was not allowed to retrieve it and fix it. I had to start over completely. As an adult, when I get a piece of feedback or criticism, I almost immediately think, "at least they didn't throw it in the trash, let's fix this."
Would you say it's been a smooth road, and if not what are some of the biggest challenges you've faced along the way?

It's been a long road. I have had to learn a lot along the way. I feel trying times in our lives are truly what makes us interesting. How we react to adversity is a major factor in one's happiness in life. Being a black man actively wanting to hang their art in the best galleries and museums in the world is a tall ask.
The only demographic less represented in these spaces is non-white females. None of this dissuades me, I see a change in the climate of these environments, meaning more people are accepting that we need to change. These people are actively working to see these changes effected in our community.
Many of the leaders of the local art institutions here in Utah are very progressive and deserve accolades for the changes they are bringing about.
Thanks – so what else should our readers know about your work and what you're currently focused on?

I find it hard to talk about my experience as an artist, as I am very much in the midst of this existence. It is hard to tell the story while you are living it. It is always easier to tell a story from a position that grants us the privilege of hindsight. I feel like time allows one to tell their story from a place of wisdom. Since this is my current situation I am only just learning many of the lessons that will be part of the story later on.
I spend a lot of time not breathing when I paint. A lot of my work consists of long straight lines and I often find myself holding my breath while I paint them. This offers me the opportunity to be a good listener, so I honestly enjoy when friends come to the studio to vent about their problems. I like to consider my studio a safe space. I certainly feel free to be 100% myself there. I am most proud of my wife, we have known each other since we were teenagers.
My goals in life are simple, I want to be a good artist and a great husband. I often work on Craft paper, rather than canvas. I like the organic texture of the paper, the way the fibers absorb the paint, and the warm hue the brown paper adds to almost any paint applied to it. Most of my work carries a social message, which I never mind sharing. I feel like we can discuss an ugly narrative and still bring beauty to the world.
I spent a decade painting at a fairly high volume but never made any of my works available to buy. In most cases, I flat out would not sell paintings if people inquired. I wanted to create without being influenced by what would sell. This allows me to create freely, I paint what makes me happy. I paint what I find beauty in and I absolutely love when others see the same beauty I am trying to portray. I want to keep creating things that I feel add to my life while expressing my feelings, emotions, and perspective.
I will be an artist in residence at UMOCA from November 2021-22. I am looking forward to that experience and the work I will create while I'm there.
Who else deserves credit in your story?

I thank everyone for the likes, support, kind words, and for just paying attention to my art. It is all appreciated.
Contact Info: