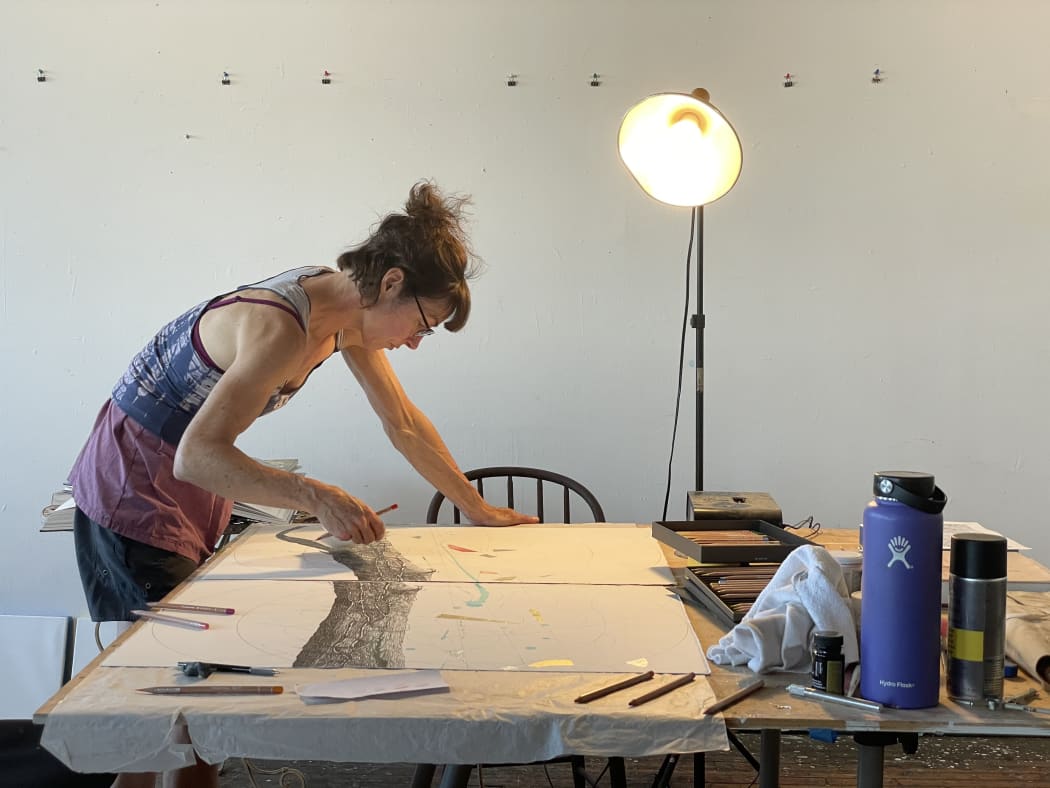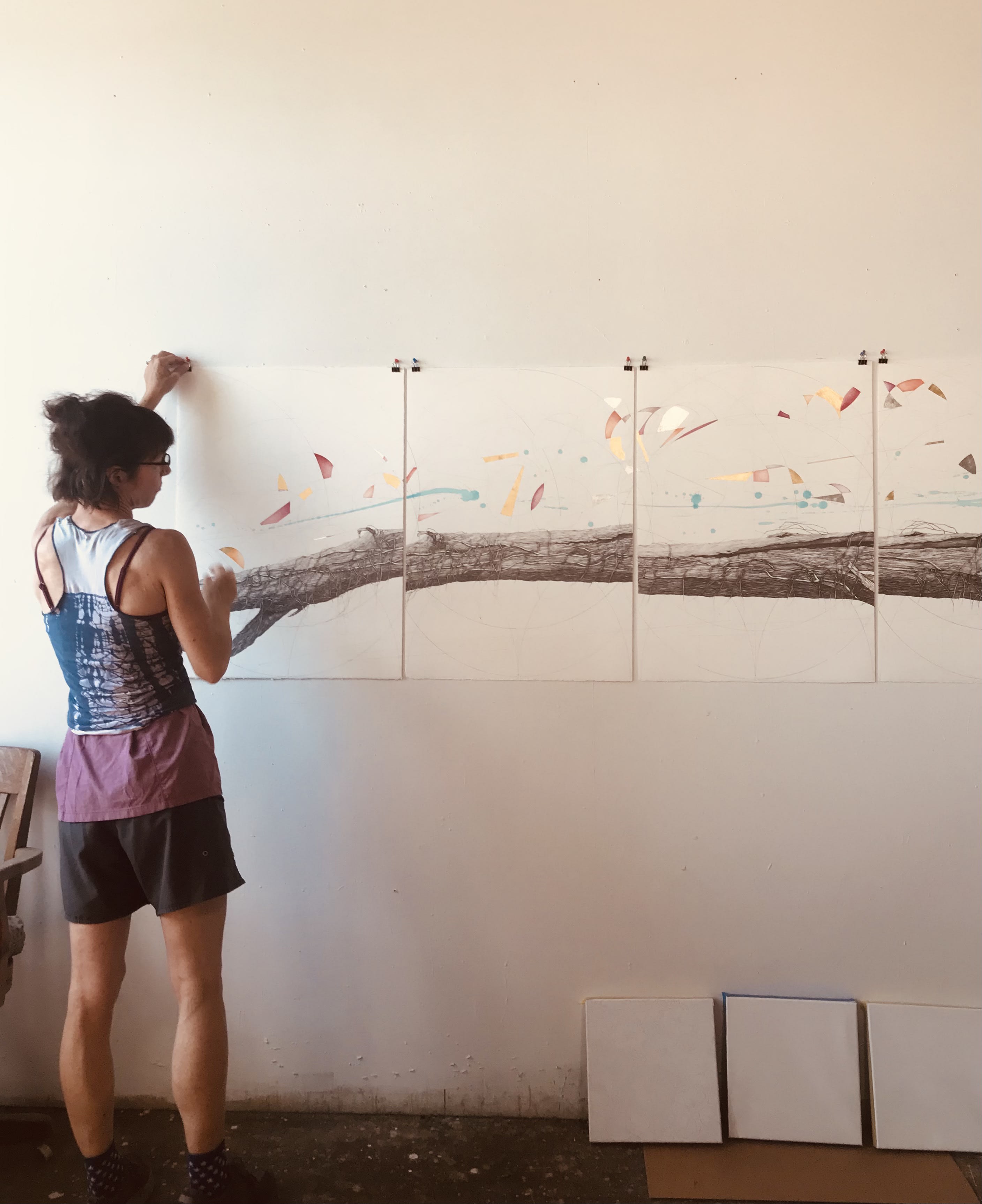 Whats your favorite playlist to work to?
I listen to a variety of things when I'm working in the studio - sometimes a little NPR to catch up on what's going on in the world, but for inspiration and energy when I'm working, I like to listen to our local alternative radio station here in Philadelphia - WXPN, they always have a nice playlist going when I tune in. I also listen to electronic/dance/hip hop, which really helps me get into a groove, especially when I am focusing on a tedious drawing..and classical music too, to help me relax!
What currently inspires you and how has it influenced your work?
I think, because of the pandemic, a lot of arts organizations/galleries created online platforms to stay connected to their audiences, and thankfully I have discovered many of them! I've been listening to weekly zoom conversations with curators and educators at the DIA Art Foundation about the artists in their collection, which has been really fascinating. Another source of inspiration is the Gagosian Quarterly, where I'm able to find terrific interviews with contemporary artists, playlists, writings, and discussions on a variety of art forms. What I love about it is that so many artists, no matter their level of success, still struggle with the same questions of "what's next? is this any good? what am I trying to say?" etc. It is easy (at least for me) to feel somewhat isolated in the studio, but listening to artists of different genres talk about their work/successes/failures reminds me that, on some level, we are all in this together.
Are you working on a new body of work? If so, what's the medium?
Since the pandemic I've been working on a series of drawings of fallen trees. I take photographs of them on walks here in Philadelphia, and also when I'm in Utah. For me, they are so majestic and sculptural, and possess a quiet beauty and elegance, especially in the patterns in the bark. I've been thinking about their transformational process - from these massive standing structures, to decaying sculptures on the ground, and all of the ecosystems that they nourish through the entire process. I pair the drawings with intricate designs along with gold and silver leaf to add a sense of reverence to these natural wonders - essentially taking them out of one environment and creating a new context.