In your newest project you roll your children's outgrown clothing through a press, creating prints that resemble x-rays which document a passage or loss. How did this body of work come about?
Over the years I've saved my children's outgrown clothing knowing I wanted to preserve them, but not knowing how. These relics hidden in boxes embodied memories that I was not ready to part with. Interestingly, as I progressed through the project, I was able to part with the clothes.
Last year, I went to the podiatrist. While looking at the x-ray image of my foot, I was in awe of the hidden beauty of the organs and bones, revealing the inner workings of the miraculous structure of the human body. Similarly, I felt this idea was exactly how I wanted to communicate the hidden structure of the cloth and seams that piece together the stories of our lives past and present.
As a multidisciplinary artist, how do you navigate which medium you want to work with for a certain theme or idea? Are you drawn to one medium more than others right now?
The concept drives the medium. My thoughts and feelings in The Companion of Human Beings series could not be adequately expressed through painting, photography or sculpture. Having lived their life next to our skin, it's as if these outgrown clothes were drenched in memories and needed to be literally pressed and transferred from one state to another in order to visually release their hidden beauty. This past year has been full of printmaking projects, mostly because I have really enjoyed working with my generous and experienced friends at Saltgrass Printmakers. I have projects simmering in other mediums such as photography, sculpture and film. A variety of mediums offer a wide vocabulary with which to communicate an idea more effectively.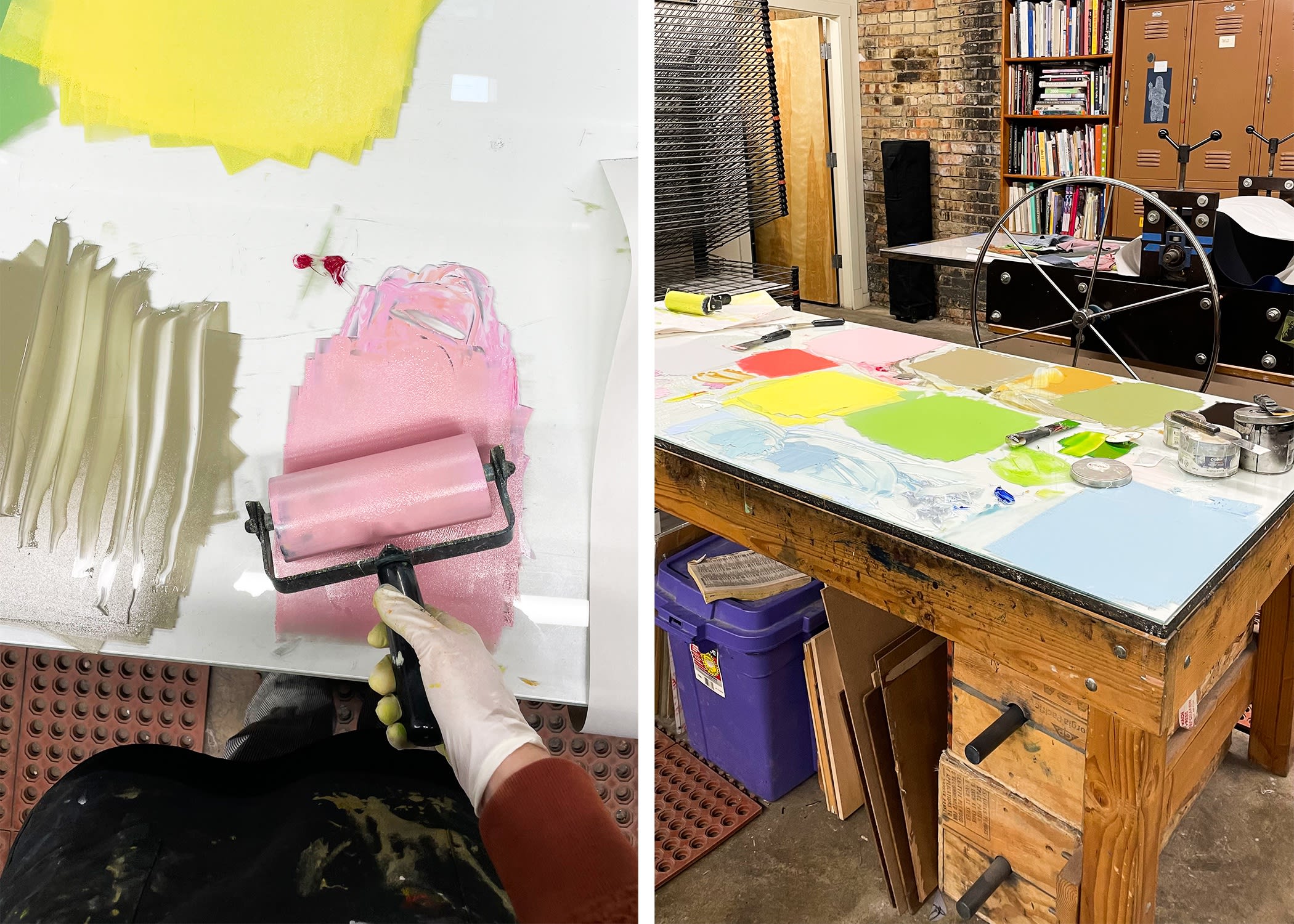 Do you primarily find inspiration in your personal life? Are there any specific artists, historical or contemporary, you are looking at right now? What are you reading, watching, listening to?
My life—past and present—blend to inform my work, and right now, my life is raising children. My life propels the work and the work propels my life—they feed each other. I'd be miserable without both—my life as a mother: busy, full and emotionally unrelenting—but also the art work to make sense of it all. I don't feel one could exist without the other.
Reading: Little Labors by Rivka Galchen, works by Leanne Shapton and Maira Kalman, Microadventures by Alastair Humphreys and Lessons in Chemistry by Bonnie Grams. Inspired by: Etel Adnan, Elizabeth Peyton, Ruth Asawa, Maira Kalman, Uta Barth and Beatriz Gonzales. Listening to: Daniel Hope, Recomposed By Max Richter: Vivaldi, The Four Seasons and The David Zwirner Podcast. Watching: Living, 2023 Live Action - Oscar Nominated Short Films (all five), A Man Called Otto, La Otra Mirada, Women Talking, Everything Everywhere All At Once, Finding Vivian Maier, Maudie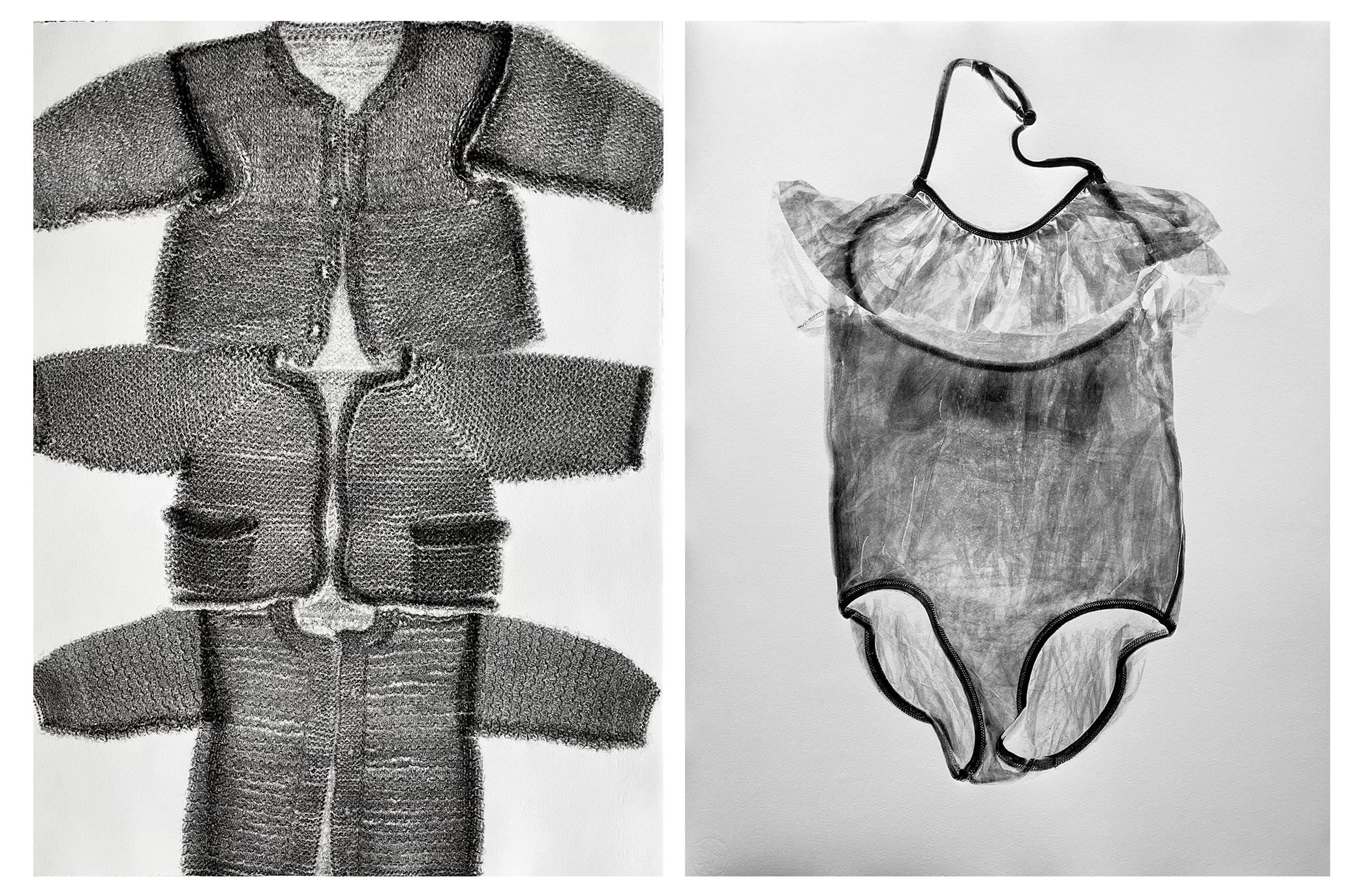 What are you working on? What is upcoming? What should we look out for?
Currently, I'm working on pastel drawings as a continuation of my Kitchen Things series. I spend so much time in the kitchen, this aspect of my life can't help but inform my work. In August I'll be attending an Experimental Monotype printmaking workshop at Anderson Ranch Arts Center in Snowmass, CO. I'm hoping to materialize ideas for a project exploring human interconnectedness—relationships between people and the spaces they occupy.
In September, I begin the MFA program at BYU. I'll begin working on several self-directed multidisciplinary projects and exploring new mediums. I can't wait!
BYUtv's upcoming 4th season of Artful will feature my recent work from The Companion of Human Beings series. The show is scheduled to air this coming Fall.