How did you get started as an artist?
I started early. I always enjoyed drawing. When I went to college my interest in art became a passion and I've pursued it since that time. As my skills improved and a personal visual language developed, the need to communicate with my art became more important.
It's obvious your environment influences your work. How does Kansas, and places you've traveled, inspire your subject matter?
It seems like I've been working with the empty rural landscape for many years. My childhood, my interest in fine art, the cowboy, and my rural home all contribute to my painting subjects. I think everything influences my work. I'm most drawn to geographic locations with ground vegetation and open spaces. Places where an individual is somewhat alone with the empty natural environment. Landscapes where you can see the sky and the horizon. My work is seldom about a specific location, but an imagined landscape that seems familiar to me and the viewer. I have lived most of my life about five miles from town. As a youngster the bright lights were enticing but, as I matured, the isolation became more appealing.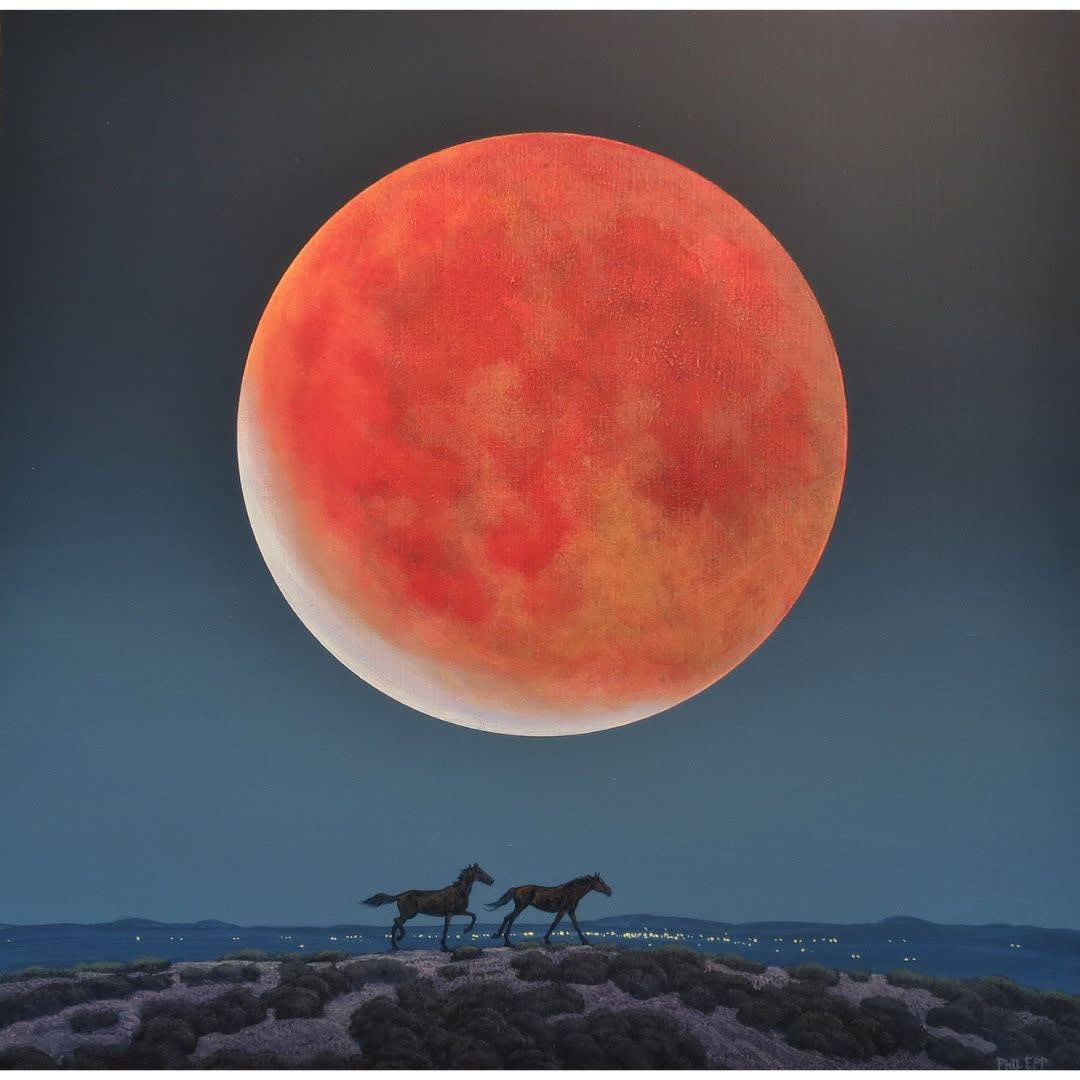 One of your new works features a weathered barn, can you tell me about this work and where the inspiration came from?
I drove down a rural road and noticed the barn in the distance. The image stayed in my head for several days so I went back to take another look. The subject had all the elements that interested me visually and I loved the subject. I stumbled across this idea.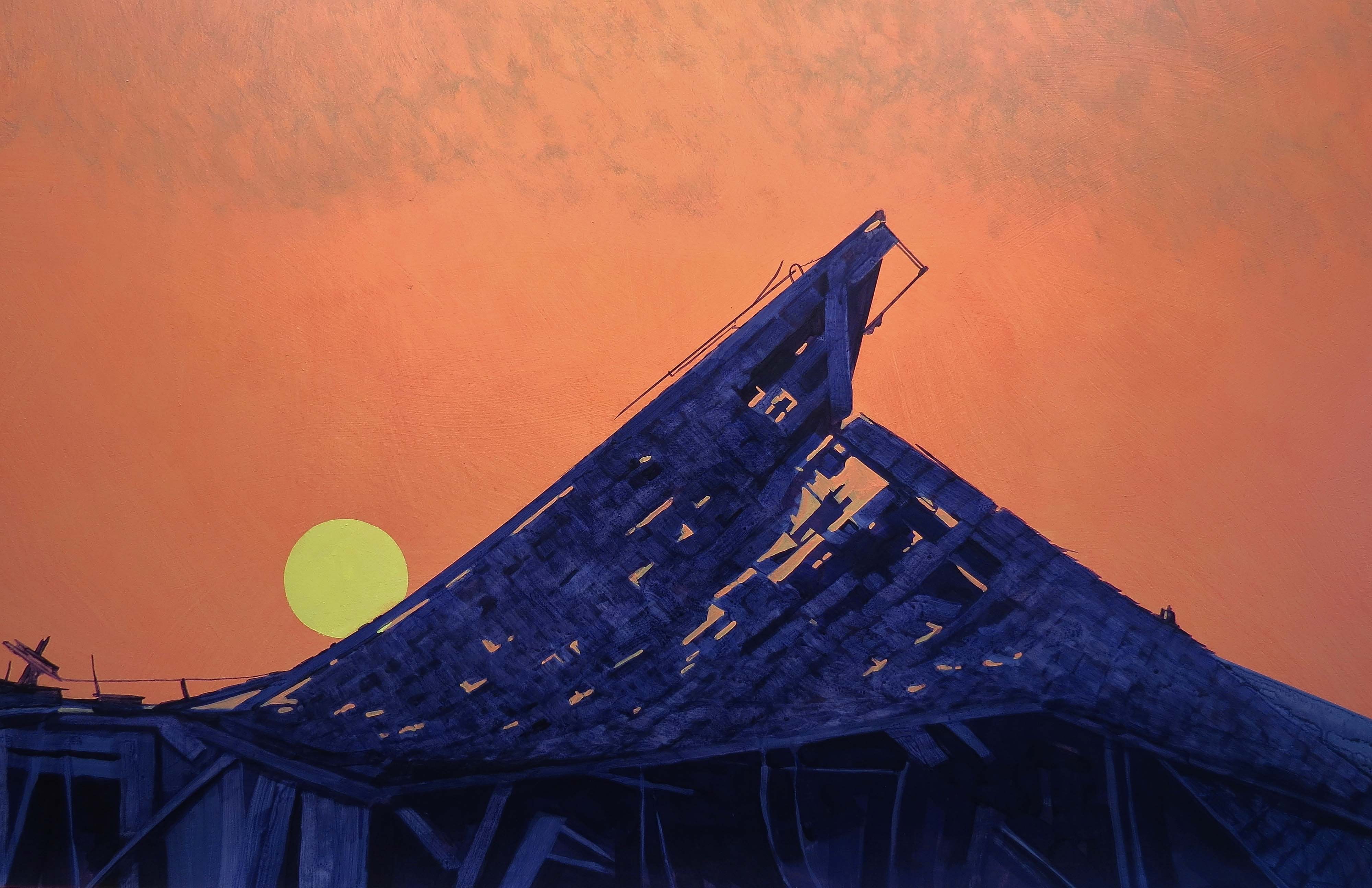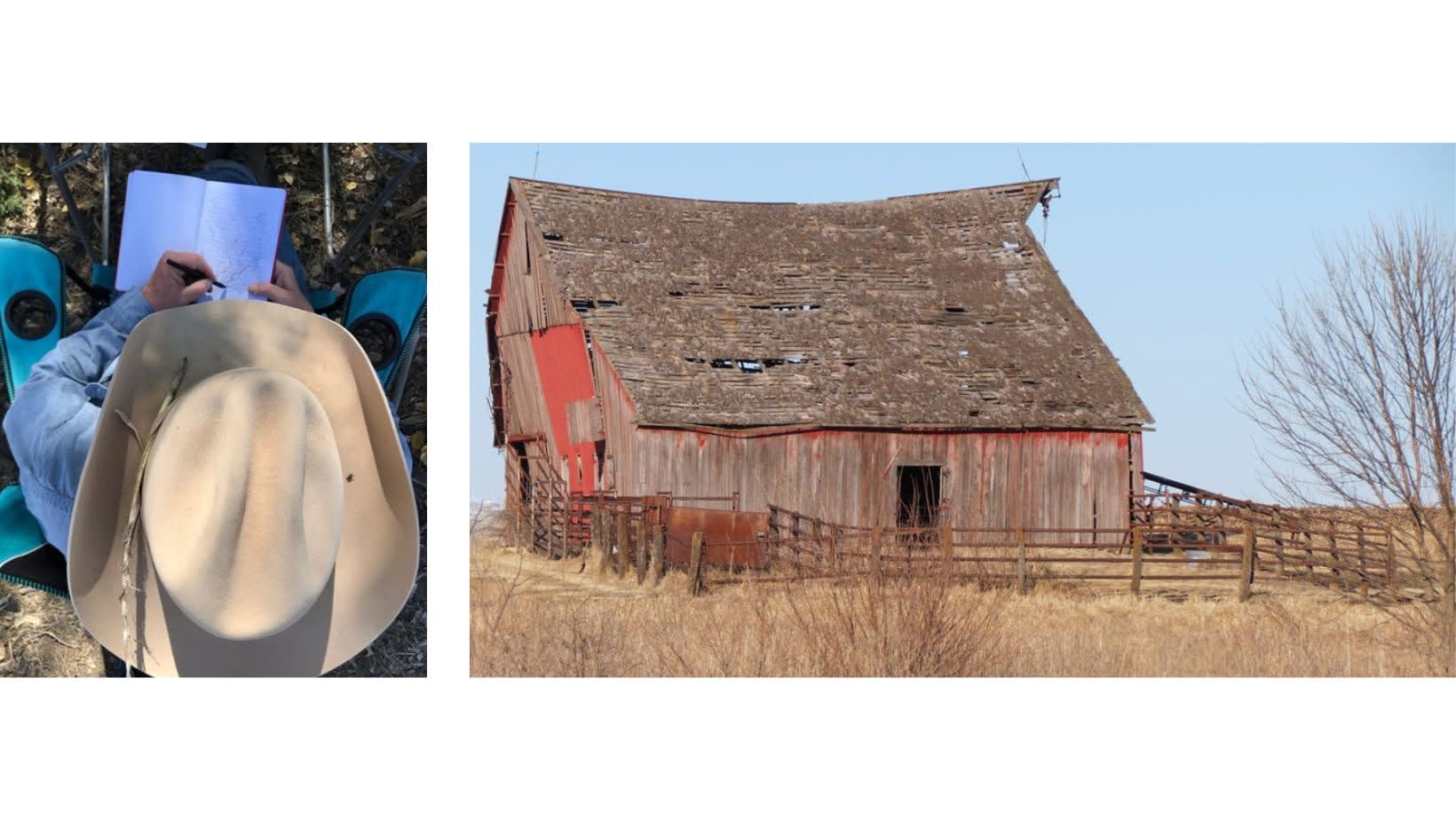 Your artist statements quotes that, "My intention is to engage the viewer in isolation, but not dictate a response." Is it difficult to create works that meet that happy middle of being engaging but open to interpretation?
I love this question because I think it answers itself. I want to retain some mystery for myself and the viewer. As a successful painting progresses it becomes a world of its own. That's whats fun about painting. I don't want to intimidate the viewer but invite them to also explore the wonder and mystery. I work from memory, photos, drawings, imagination and ideas. I think what I paint is more important than how I paint.






Horses are often in your paintings, can you describe your history with them?
I've always liked horses and I think they make a great visual link between the earth and sky. They are figures in a landscape.


I LOVE YOUR PAINTINGS AT SUNSET WHERE THE SKY SEEMS TO GLOW WITH THE COLOR COMBINATIONS. CAN YOU EXPLAIN HOW YOU UTILIZE COLOR AND LIGHT TO ADD TO THE MOOD OF YOUR PAINTINGS?
That's a tough one. Paintings begin in many different ways. Sometimes it starts with an idea, sometimes a doodle, sometimes an observation, sometimes a photo, and sometimes a color. I begin with one of these elements and start putting paint on the panel. It then becomes a mental dialog between the previously applied paint and the next brushstroke.



What is the significance of the wind turbine forms that pop up in much of your work?
I don't like the Industrial turbines on the empty landscape. I paint them because they exist and are a visual element in our western world.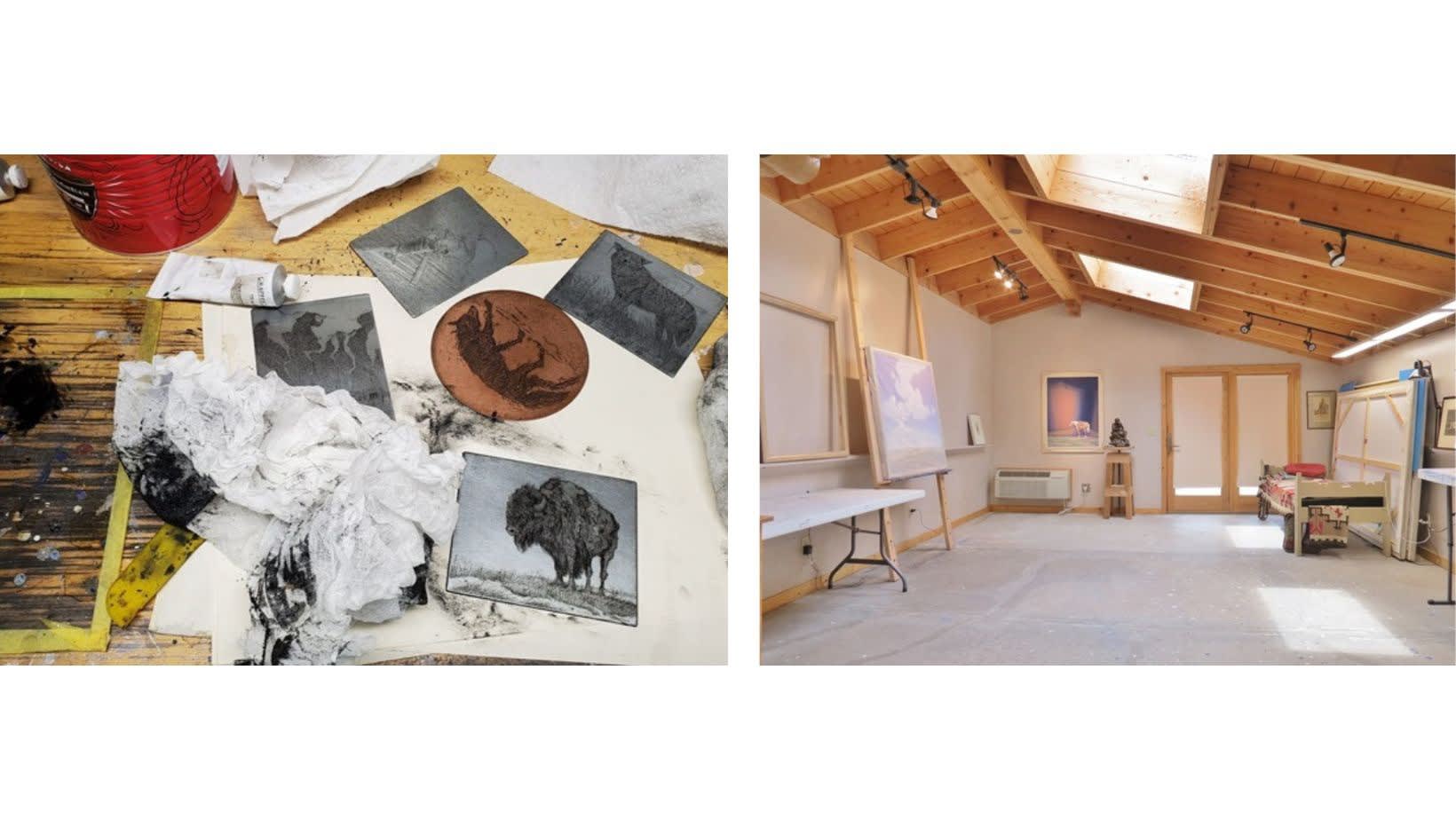 How has your technique evolved over the years? Have you always used acrylics?
I've used a lot of different mediums but mostly acrylics. I never understood the rules of oil painting and I think that has been a blessing. Its allowed me to search for my own visual language. Acrylics allow me to work in layers, more like a printmaker without the restrictions, or a watercolorist without rules. Because my paintings evolve as they progress, acrylics allow me to easily make changes or adjustments. The quick drying time also seems to suit my impatient personality.



What can you say about the changing American West?
I hope there will always be open sky and empty places.